Create a great digital product in 100 days
Access the Red Badger blueprint to help you move fast and break boundaries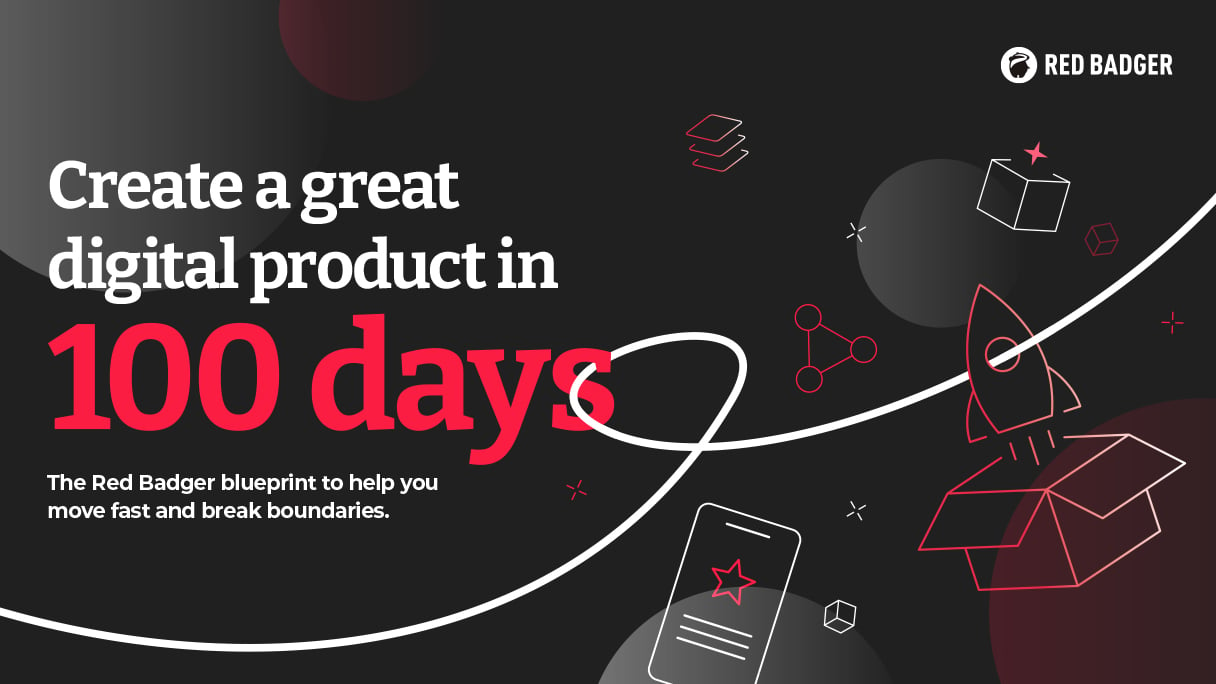 Facing challenges on multiple fronts, escalating competition and a raging battle to attract and retain great digital talent, the ability to move and react rapidly is key.
With over a decade of experience delivering great products in the enterprise, we know how to help the enterprise realise its digital potential and traverse any market conditions.
Download our blueprint to start your journey today:
➤ Set yourself up for success with a solid plan, empowered teams and aligned stakeholders

➤

Get a better understanding of the problems you need to solve and where to focus your efforts
➤

Chart your product roadmap including a long-term development plan validated by your customers
➤

Build products and getting them into customers' hands quickly to learn from real-world scenarios



➤

Forge new ways of working centred on delivering continuous value and innovation
TAKE A PEAK INSIDE
Here's what you can expect...
➤

STEP 1
Set up for success
Help your organisation set-up, orientate for success and start thinking about the initiative as a digital product, not a one-off project.
➤

STEP 2
Discovery
Deploy a dedicated cross-functional team including design, engineering and product experts working in efficient pairings and squads to support a persistent internal team.
➤

STEP 3
Iterative design and build
Focus on improving time to value through measurement of cycle times, adaptive work in progress and time to fix.
➤

STEP 4
Launch and continuous innovation
A constantly evolving digital experience that delivers enduring value to the business by addressing ongoing customer needs beyond 100 days.