The Future of Digital Loyalty
"Generation Z Loyalty"
This event was recorded on 10th February 2022
Generation Z Loyalty: "Hyper-aware, hyper connected and hyper individual"
Chris Sanderson is co-founder of The Future Laboratory, a trend forecasting consumer insight and strategic innovation business. In this 20 minute keynote session from Red Badgers' 'The Future of Digital Loyalty' event in February 2002, Chris explains the importance of brand loyalty when it comes to meeting the demands of the hyper-aware, hyper connected and hyper individual consumer group, Generation Z.
At the height of cancel culture, where 40% of Gen Z would boycott a brand, compared to just 16% of their older cohort, Chris explores how some brands are embracing a different type of approach, a different tone of voice, and a totally new understanding of customer mindset and customer behaviour to develop and build innovative new customer loyalty programmes and more intimate fan engagement models.
FULL WEBINAR
The Future of Digital Loyalty:
How brands are adapting to Gen Z's digital demands
At Red Badger's latest Badger Sessions event, we explored the future of customer loyalty and examined Generation Z in greater detail to reveal how brands can respond and remain relevant.

Watch the recording of this event on demand and join us, Nando's and future trends consultancy, The Future Laboratory to find out:
How Gen Z is changing the conversation for brands, opening new channels for engagement but demanding more in return

Why pioneering brands are treating loyalty as a product and aligning around its delivery

How to take advantage of your customer data to build effortless and personalised loyalty experiences
Watch on demand
SESSION 1
Loyalty as a Service
A 10 minute overview exploring how the brands of the future will need to embrace and build new and innovative digital loyalty programmes.
By Joel Williams, Managing Director at Red Badger
Watch now
SESSION 3
See how Nando's are adapting to Gen Z's digital demands
A 15 minute keynote session outlining how the UK's favourite peri-peri chicken restaurant adapted to the demands of Gen Z with a company wide multi-channel customer loyalty scheme.
By Ryan Foreman, Product Lead, Nando's UK & IRE
Watch now
Why not join the conversation?
STRATEGY
How Gen Z think about loyalty and why you need to align your strategy to meet their needs
INSIGHT
How to build digital loyalty programmes retail customers actually want (and love!)
STRATEGY
Start small but think big: how to build a digital roadmap to seamless guest experiences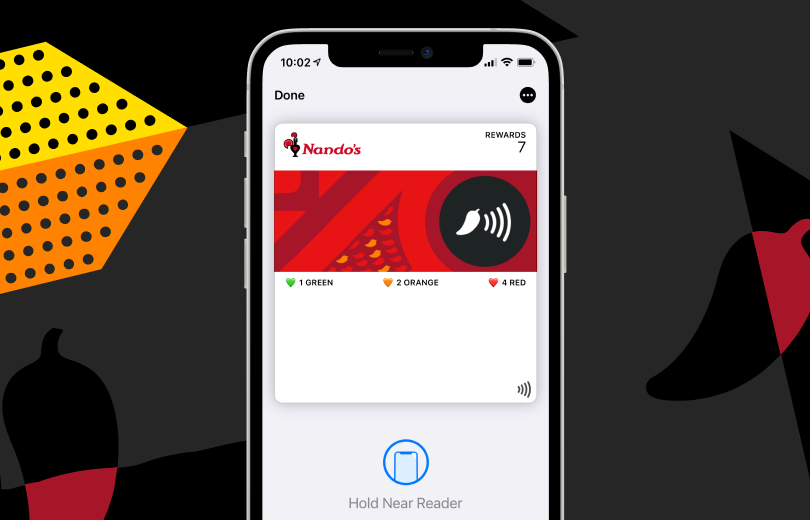 Enhancing Nando's loyalty programme: the UK's first digital rewards scheme
A cross-functional team designed and built a UK first mobile NFC loyalty card and fundamentally changed the way customers engage with the brand across physical and digital channels.