Digital Product in Enterprise
AI: Better code for better digital experiences
Join us in exploring digital innovation in Financial Services. Dive into AI's impact, learn from leaders, and gain actionable insights.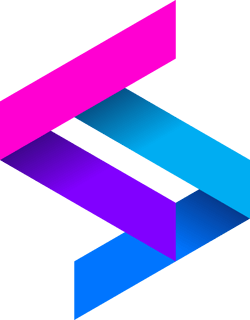 The Future of Digital Innovation in Financial Services
The world of AI is challenging customer experiences and redefining how software can be developed. It's accelerating engineering, with tools like Copilot, driving quality code at lightning speed. In parallel, ChatGPT is leading a revolution, transforming the way customers engage with digital platforms. If you're at the helm of engineering or product development in Financial Services, this is an event you cannot afford to miss.
Here at Red Badger, we help complex businesses embrace cutting edge digital transformation. Our partnership with Split enables the rapid harnessing of AI and modern engineering practices to reshape how the Financial Services sector approaches digital innovation.
Who is this event for?
Engineering Managers
VPs of Engineering
Product Owners
Leaders of digital Financial Services
Participants will have the unique opportunity to gain insights from thought leaders at the forefront of technology for customer and developer experience. From dissecting real-world case studies to understanding the methodologies that fuel successful digital projects, attendees will come away with actionable techniques they can apply immediately within their organisations.
What can you expect?
A global bank's experience: deep dive into using feature flags and experimentation to build and iterate robust apps customers love.

Next-Gen App development: Uncover methods to build complex cross-platform apps with efficiency and agility.

Innovation in action: Techniques and approaches to fostering innovation in a live production environment.

The DX Journey: Get a glimpse into the rapidly evolving landscape of Developer Experience.

Customer Experience Lab: Discover groundbreaking AI experiments major corporates are putting in production in 4 weeks.
Speakers
>> Stu Harris, Chief Scientist, Red Badger - Next-gen multi-platform app development
>> Thomas Garrity, VP of Solutions Engineering, Split Software
>> Jonty Angel, Chief Product Officer, Craftment
---
Drinks and other refreshments will be provided.
To apply for a ticket, please complete your details in the associated form, and confirmation will be emailed to you.
About Red Badger
Red Badger is the product transformation consultancy for blue chips. Our product design capabilities and technical pedigree build high-performance digital products and platforms that get you closer to your customers and embed new ways of working. We solve complicated problems in complex places.
Stu Harris co-founded Red Badger in 2010 with a firm belief in better ways of doing things. A software engineer in his heart, head, and hands (he still codes), Stu sees how large enterprises and professional services consulting apply technology at scale. Over the last 3 decades, he has been at the centre of the agile and digital revolutions inside enterprises, championing better technologies, patterns, and ways of working. He believes we're now entering a revolutionary phase change in enterprise technologies based on Rust (among other languages), Wasm (in and outside the browser), and scale-to-zero platforms such as Cosmonic and Fermyon Spin.
Currently the Vice President of Solutions Engineering at Split Software, Thomas has previously held senior roles at companies like 1E and VMware. A pre-sales leader with an infectious energy that's impossible to ignore. Thomas has built powerhouse teams and transformed sales units. With specialities in Pre-sales Leadership, International Management, and Leading Change, Thomas raises the bar in the sales and management space.