Tap into Tomorrow:
Revolutionising the
Retail & Dining Experience
An exclusive breakfast for customer leaders looking to explore what the future holds in the retail & dining sectors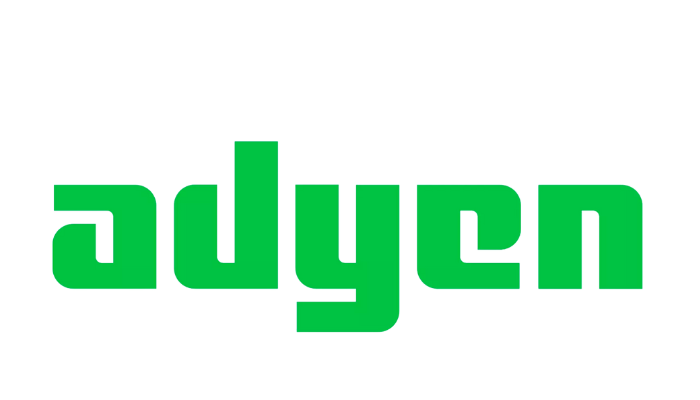 Join us:
1st Nov 2023 at 8:30 am
The Ivy, 1-5 West St, London, WC2H 9NQ
The Future of Digital Innovation in Retail & Hospitality
Imagine an in-store experience where sales assistants come to you, equipped with mobile devices that can handle your entire transaction. No more queuing at tills or navigating crowded stores to pay for your items….
And imagine being able to able to give your employees the autonomy to deliver an exceptional customer experience that will improve your customer engagement and increase loyalty to your brand.
Join us for an exclusive breakfast event where we delve into the future of in-store payments. In partnership with Adyen, we're bringing together industry leaders to discuss how technology advancements including 'Tap to Pay' are revolutionising the Retail and Food & Beverage sectors.
We're excited to be joined by keynote speakers from Sweaty Betty, the leading global activewear and lifestyle brand. Sweaty Betty are currently in the process of executing their store estate roll out, with their innovative concept store at Battersea Power Station being the first to deploy this forward thinking technology.

They'll be sharing their journey and insights during the event, providing a tangible example of how 'Tap to Pay' can elevate the customer experience.
Who Should Attend?
Retail & Food/Beverage Professionals
Product/Experience Managers and Owners
Customer leaders
Payments specialists
Why Attend?
Frictionless Payments: Learn how mobile tap-to-pay can eliminate queues and enhance customer experience.
Expert Insights: Hear from Sweaty Betty, pioneers in implementing the most advanced technology in their concept store at Battersea Power Station.
Networking: Connect with 50+ delegates from enterprises focusing on Product Design and Digital Product Development.
Agenda:
8:30 AM: Breakfast & Networking
9:00 AM: Introduction by Red Badger & Adyen
9:10 AM: Case Study by Sweaty Betty
9:30 AM: Panel Discussion
10:00 AM: Q&A and Closing Remarks
This event is limited on space and tickets will be offered on a first-come-first-served basis.
Alexandra Dinsdale is Head of Digital Product at Sweaty Betty, where she is instrumental in driving digital innovation and eCommerce strategies.
Prior to this, Alexandra spent nine impactful years at Unilever, holding several key positions in digital and marketing technology, including her role as Global Direct to Consumer eCommerce Technology Lead.
With a strong background in digital product management and eCommerce, Alexandra brings a wealth of industry knowledge to the event.
Jessica Coleman is a Women in Tech Excellence Award Nominee for 2023 and is the Omnichannel Product Owner at Sweaty Betty.
With seven years at the company, she has been pivotal in transforming the point-of-sale experience, most notably shifting from CBR to a more dynamic system. As a Certified Scrum Product Owner (CSPO) with over five years of experience, Jessica excels in leveraging SaaS environments to enhance customer experience in the Retail sector.
Her strategic and forward-thinking approach has made her a key player in system implementations and an industry thought leader.
Lucy is a Commercial Partnership Manager at Adyen, a leading global financial technology company.
She has a proven track record of developing and executing successful partnership strategies for the past four years, and excels at fostering long-term collaborations that drive business growth within the ecommerce and point-of-sale EMEA ecosystems.






Harriet Adams is a Product Director at Red Badger. With a background in product management, she helps our clients create sustained impact from their digital product investments.
Over the last thirteen years, she has worked with numerous household names in retail and hospitality including Nando's, Fortnum & Mason and Arcadia Group, helping them innovate, solve difficult problems and build digital products with measurable value.
About Red Badger
Red Badger is the product transformation consultancy for blue chips. Our product design capabilities and technical pedigree build high-performance digital products and platforms that get you closer to your customers and embed new ways of working. We solve complicated problems in complex places.