IMPACT
---
New London users increased by 75%
---
Mobile Traffic increased by 42%
---
Users increased by 30% week on week
---
Direct traffic increased by 98% week on week
Digitally engaging Londoners to entice them back to the city's fourth biggest attraction
Working collaboratively and focusing on designing a site for Londoners, we created a new platform for one of the city's most iconic markets; translating a deep cultural heritage into a successful online experience for a diverse audience.

The new site utilised bleeding-edge technology to create an easy-to-use site that increased users week on week from 10k to 13k (week one vs week two, post go-live date), and almost doubled mobile traffic from 61% to 38%.

Through our collaborative work with Market Tech, the objective of bringing Camden Market back to the attention of Londoners was met with success.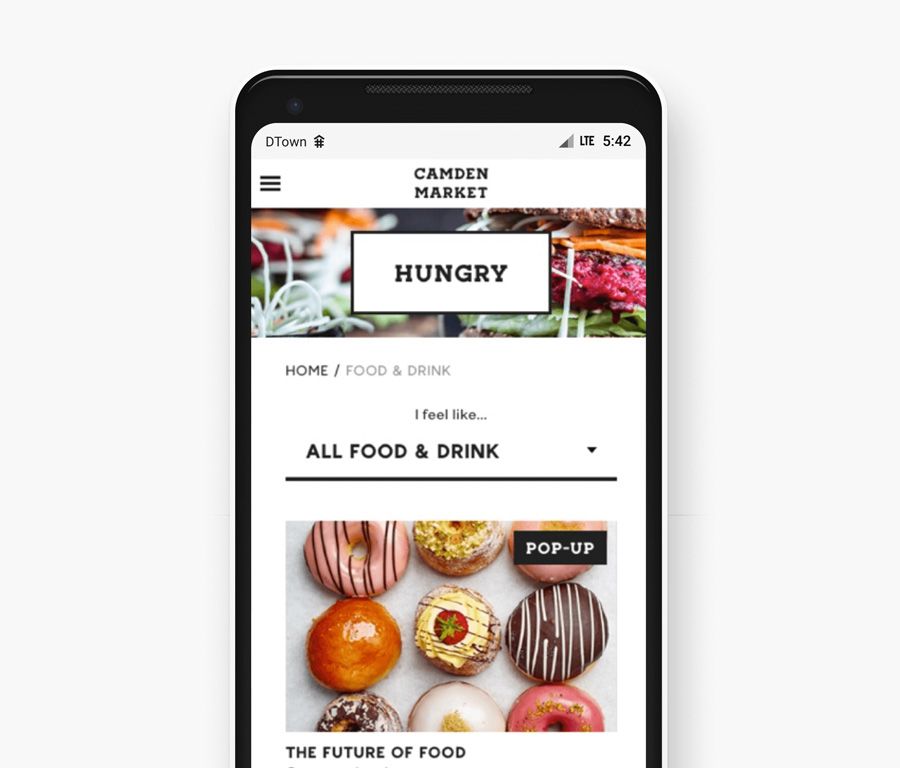 We put Londoners at the heart of the project and the website. The results are already speaking for themselves and within just four days of the launch, the bounce rate has dropped by 18% and average session duration increased by 53%.
We solve complicated problems in complex places
Red Badger is the product transformation consultancy for blue chips. Our product design capabilities and technical pedigree build high-performance digital platforms that get you closer to your customers and embed new ways of working. Your journey to an agile, innovative digital product organisation starts today.