IMPACT
---
Product delivered in 12 months enabling an end to end account opening journey
---
Global transformation programme delivery - Poland and Canada (9 teams)
---
Continuous deployment capability and a new release process delivering features to production
---
Reusable components and page elements enabling cross-product sharing, increasing efficiency and velocity
Increasing customer satisfaction & conversion rates for one of the world's largest banks
As part of a global digital transformation programme, the bank had a vision to design, build, support and continuously evolve the digital opportunities, products, features, platforms and capabilities from inception to customer delivery, across all markets.

With conversion rates at less than 5%, the Originations and Utility programme identified problems with the customer onboarding experience of new account openings, credit card and loan applications, and approached us to help them improve it. Three of the key issues were the requirement for customers to visit bank branches, the heavy back office data entry for staff and the resulting long lead times. With dispersed teams, rigid processes and legacy technology contributing to the limited functionality of their websites, their delivery pipeline and release process needed to change.

Stick figures building a tick from small boxes
We identified a number of opportunities to help them become customer-centric rather than process-centric and reduce waste with Lean-Agile principles, so we embarked on a large-scale efficiency programme with Red Badger leading the global programme of work to deliver complex technology solutions across the whole organisation.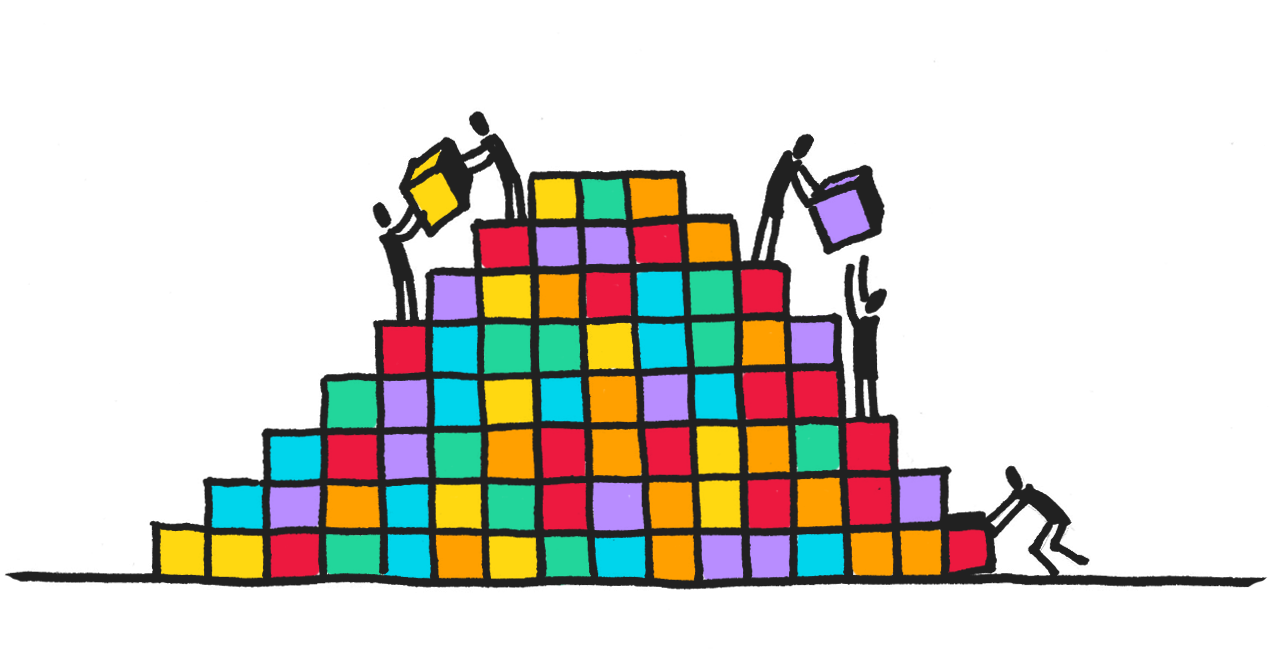 Delivering value to customers at this speed and scale requires that each cross-functional team is as self-sufficient as possible, having maximum aligned autonomy. By embracing DevOps culture and using high levels of automation, we are enabling the teams to own every aspect of their domain, from idea conception, through design and build, to runtime management and support.
We solve complicated problems in complex places
Red Badger is the product transformation consultancy for blue chips. Our product design capabilities and technical pedigree build high-performance digital platforms that get you closer to your customers and embed new ways of working. Your journey to an agile, innovative digital product organisation starts today.