Customer Success Stories
Open Doors:
Building a national digital ecosystem to positively impact young peoples' lives
This is the story of how Red Badger built a mission-oriented product organisation from the ground up. Deploying cross-functional teams and digital product thinking, Red Badger set out to create a product-led charity that could tackle social inequality and help 1 million people from poorer socio-economic backgrounds reach economic independence by 2025.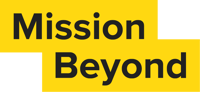 At a Glance:
Rapid end-to-end product development in the regulated financial sector
---
Leveraged user testing across Europe to design a best-in-class customer experience
---
Collated insights from hundreds of users to validate numerous assumptions
---
In 5 weeks the team was designing and validating an interconnected social mobility ecosystem
A structured approach to digital innovation
Over a series of intensive 5-day sprints, the team uncovered multiple desirable solutions to better enable 18-25 year olds from disadvantaged backgrounds to enter the workforce. Two clear personas were identified for both the employer and potential employee, and all the assumptions about their individual journeys were rigorously analysed and worked through.
Within 5 weeks of the start of the project, the team was already designing and validating an interconnected social mobility ecosystem. To keep things lean, the team tested a static prototype of a partner portal designed purely on assumptions.
The final stage of the project was to equip the Mission Beyond board with the materials it would need in its quest to secure funding for the next stage: building a launchable product ready to meet the needs of a diverse ecosystem.
The Red Badger team's flexibility and adaptability is remarkable. From their initial dedicated focus on ensuring every interaction with a beneficiary was valuable, to ensuring a platform design at scale would meet the requirements of an ecosystem of thousands of entities offering job and mentoring opportunities. It's a testament to the agile ways of working deployed, commitment to delivering the right product and the depth of talent within the team to move seamlessly between a single user need to a national digital infrastructure platform and keep value and impact at the heart of every decision.
We solve complicated problems in complex places
Red Badger is the product transformation consultancy for blue chips. Our product design capabilities and technical pedigree build high-performance digital platforms that get you closer to your customers and embed new ways of working. Your journey to an agile, innovative digital product organisation starts today.