IMPACT
---
Helping 20,000+ people navigate the festival and parade
---
Delivering an end-to-end mobile product in 6 months working as a genuinely cross-functional team
---
Delivering a 5★ app experience with AA accessibility standards
---
Delivering a project using React Native and learning some valuable lessons along the way
Encouraging festival discovery with a mobile app
Pride in London is a non-profit, volunteer-led organisation which works to provide a platform for every part of London's LGBTQ+ community and campaigns for freedoms that will allow them to live their lives on a genuinely equal footing. It's ​the ​world's largest curated ​LGBTQ+ ​festival ​with ​over ​300 ​LGBTQ+ events, ​culminating ​in a Pride parade ​through ​Central ​London. Over 1 million visitors join the day, including 30,000 parade participants from ​all ​over ​the ​UK ​and abroad.

Pride In London released their first app for the 2017 parade. 2018 saw more ambitious goals for the events and also the digital experience. Red Badger worked with Pride in London to define the vision for the project. As part of this we mapped a set of key requirements, at the core of which were inclusivity and accessibility, reflecting values and behaviour of Pride in London and respecting the diversity of the community they serve.
Proud is the word that best encompasses the ethos of the project. We're incredibly proud of the quality of work and the product we delivered for Pride In London 2018 festival.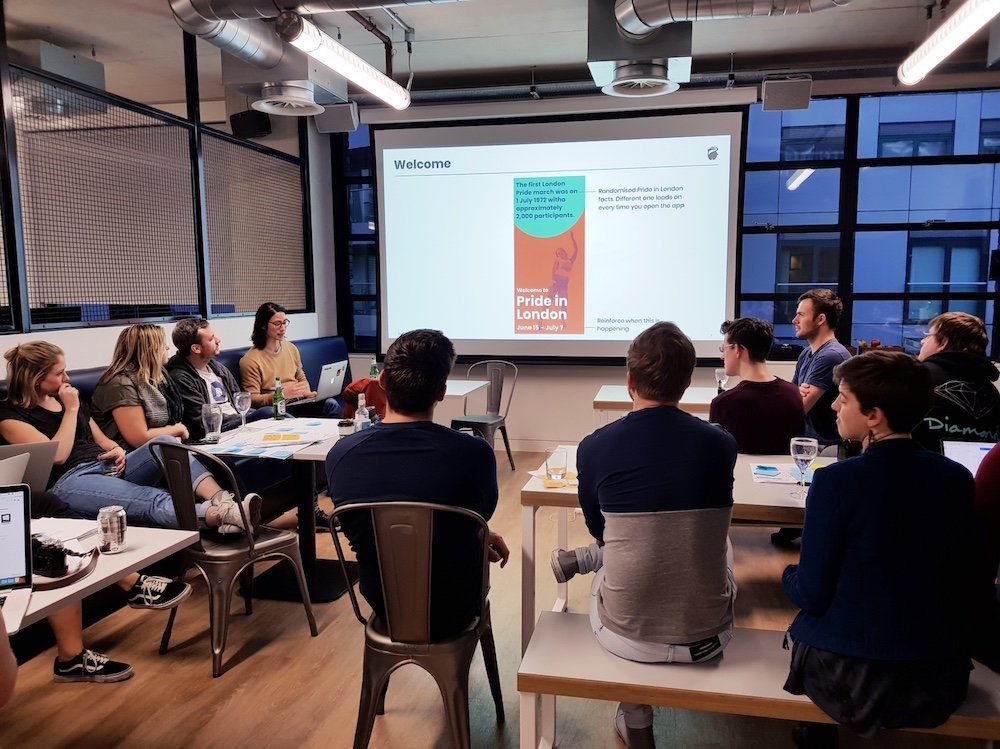 I loved working with Red Badger. From the very start of the project I felt the passion and energy from each and every team member. You proved yourself to be a well oiled machine getting some really awesome, creative work out and working to a schedule and deadlines. Everyone at Pride is super excited and happy with what we've done.
We solve complicated problems in complex places
Red Badger is the product transformation consultancy for blue chips. Our product design capabilities and technical pedigree build high-performance digital platforms that get you closer to your customers and embed new ways of working. Your journey to an agile, innovative digital product organisation starts today.