ON-DEMAND
iOS, Android and Web applications that share a single
Rust core
Our very own Stu Harris kicked off Day 2 of Rust Nation as a speaker alongside some of the Rust community's best experts, contributors, and educators from around the world.
Stuart speaks about how the holy grail of being able to write an application once and deploy it to iOS, Android and the Web continue to elude us. Some solutions exist — React Native, Flutter and Kotlin Multiplatform Mobile — but they all have challenges. The talk looks at these challenges and the architecture patterns we can use to solve them.
Why not join the conversation?
SESSION 1
Introducing Crux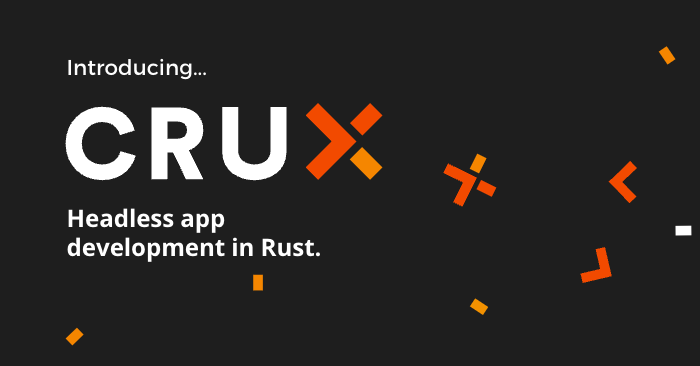 An open-source framework to help you write native User Interface applications for Mobile, Web, Desktop and beyond, faster and with fewer bugs — by sharing your application's behaviour as a single and easy-to-test Rust core that you can reuse with confidence on every platform.
Most apps need to be built three times – once for iOS (hopefully in Swift), once for Android (hopefully in Kotlin), once for web (hopefully in TypeScript) – with no code reuse, no saving of effort, and no learning from issues. Clearly, there's no economy in doing the same thing three or more times, and so the industry has been on a years-long hunt for a way of sharing effort and reusing code — a way of building apps just once.
But a good solution to this problem seems to forever elude us. Maybe we're trying to answer the wrong question.
Read more