Exploring Sustainability:
The Journey Towards Sustainable Fashion
Today's fashion leaders are being challenged to meet customer expectations for sustainability and avoid greenwashing while generating profitable revenue.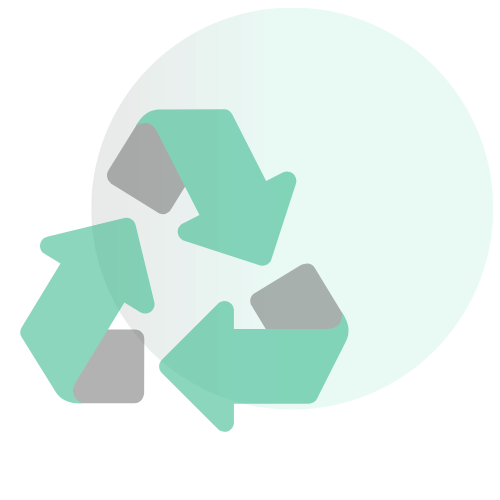 Fashion brands are facing a significant challenge in 2023 as they battle to meet customer expectations for sustainability and avoid greenwashing while generating profitable revenue.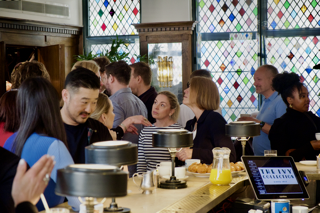 At our exclusive breakfast event held on Thursday 18th May at The Ivy, in London, we delved deep into the complexities of sustainable fashion, bringing together a diverse panel of industry experts from Differently Enabled, Kezzler, Pivotal, Peachaus, and other leading brands.
Drawing upon their vast experience across global supply chains, manufacture-on-demand, and regulatory responses, our speakers shed light on the imperative of striking a balance between sustainability and profitability. They laid emphasis on the urgency to meet evolving customer expectations for sustainability, spanning ethical sourcing, eco-friendly production processes, and packaging to efficient transportation.

This event further highlighted the critical role of digital technology in driving a more sustainable future for fashion. The discussions underscored the transformative power of tech in enhancing product traceability, improving supply chain transparency, and fostering sustainable consumer behaviour. With examples ranging from the adoption of Digital Product Passports to harnessing digital platforms for promoting sustainable consumption, the event demonstrated the intersection of technology and fashion as a potent force for environmental and social change. This event served as a profound exploration of the past, present, and future of sustainable fashion, emphasising the collective responsibility we share in shaping a greener, more equitable industry.
This event covered topics including:
Meeting Sustainability Legislation
Regulatory Changes and Traceability
Cyrus Gilbert-Rolfe highlighted the upcoming EU regulations pertaining to sustainable fashion and the need for product traceability. He discussed the importance of digital solutions, like Digital Product Passports, in enabling transparency and verification of product compliance.
Adopting Sustainable Practices
Inclusive & Sustainable Fashion
Craig Crawford and Gillian Ridley Whittle focused on the necessity of fostering an inclusive and sustainable fashion industry. They underscored the importance of adopting sustainable practices in the production process, designing products for longevity, and addressing the fashion needs of differently-abled individuals.
Influencing Consumer Behaviour
Marketing Strategies for Sustainability
Hannah Craik challenged the current marketing model in the fashion industry. She stressed the need for marketing to drive sustainable consumption patterns, promoting concepts like Reduce, Reuse, and Recycle. She highlighted the potential of digital technology in reshaping marketing strategies to align with sustainability goals and influence consumer behaviour.
Meet the Sustainable Fashion Industry Experts from this event:
Craig Crawford is the Founding Director of Differently Enabled, a made-to-order clothing brand based in London. Differently Enabled exists to help people look good, feel good, and do good by providing customised products and services for anyone who feels excluded by the fashion industry, including those with restricted mobility. As a creative with nearly 30 years of experience in global fashion brands, Craig is often referred to as the "right brain of IT" for his ability to drive momentum and growth through digital innovation. He spent 7 years as Burberry's VP IT Strategy, Architecture, Relationships, and has worked with brands such as Hugo Boss, Jaeger, matchesfashion.com, Diane von Furstenberg, MaxMara, and Tory Burch. Craig was an adviser for fashion tech startups in both the UK and US, including the London College of Fashion and the Apps For Good charity.
Cyrus Gilbert-Rolfe is the SVP Retail & Apparel at Kezzler, a global leader in supply chain traceability and anti-counterfeit solutions. Cyrus is an experienced executive and entrepreneur who has held senior leadership roles in companies such as Microsoft, EMC, and Movvo. At Kezzler, Cyrus is responsible for driving the growth and adoption of the company's solutions for the retail and apparel industry. Prior to joining Kezzler, Cyrus was the Chief Revenue Officer at EVRYTHNG, where he led the global growth and adoption of the Product Cloud. Cyrus is also a respected thought leader in the industry and has served on the Innovation Board for the International Council of Shopping Centres (ICSC).
Hannah Craik is a Co-founder and Director of Pivotal Consulting, a boutique consultancy focused on helping fashion brands and retailers improve their sustainability and supply chain strategies. With over 17 years of experience in the fashion industry, Hannah is an expert in developing sustainable and profitable business models, particularly in the areas of circular fashion, waste reduction, and ethical sourcing. Prior to founding Pivotal Consulting, Hannah held senior leadership positions at global fashion brands such as ASOS and Reiss and other leading brands, where she contributed to record financial performances. Now, through Pivotal, Hannah is using her expertise to help sustainable brands make a positive impact on the environment while also driving business growth.
Gillian Ridley Whittle is the Founder & CEO of Peachaus, an ethical and sustainable underwear brand that focuses on creating positive change in the fashion industry. Gillian has over 25 years of experience in the industry, including as Fashion Director at Topshop and in senior buying positions at Marks & Spencer and Debenhams. She has also been recognised as a changemaker in the sustainable fashion industry for her work with Peachaus. With a deep passion for sustainability and social responsibility, Gillian is dedicated to creating innovative and sustainable fashion that serves a bigger purpose - Peachaus is at the beginning of a longer journey that's rooted in positivity. Why shouldn't a fashion brand be a space for optimism, storytelling, and spotlighting other organisations and individuals doing brilliant things?
As consumer awareness around sustainability continues to grow, brands will increasingly need to demonstrate their commitment to sustainable practices not just through words, but through actionable change. This shift necessitates innovative solutions that can meet these complex challenges at scale - and this is where Red Badger comes in.

Red Badger's expertise in digital product transformation, product innovation, and customer experience design allows us to help large brands navigate the sustainability landscape effectively. We focus on creating user-centric digital solutions that align with a brand's sustainability goals, while also meeting the needs of the modern consumer.

Our work ranges from building sustainable digital platforms and software solutions to crafting interactive experiences that educate consumers about sustainability. Our customer-first approach means we always design with the end user in mind, promoting sustainable behaviours while ensuring a seamless customer experience. By leveraging our capabilities, large brands can not only achieve their sustainability objectives, but also improve customer engagement, brand loyalty, and ultimately, their bottom line. In the face of a rapidly changing market landscape, Red Badger is here to help brands embrace the intersection of technology and sustainability and use it to their advantage.
Latest Sustainability Content
In a rapidly evolving world, the integration of technology and sustainability is reshaping industries. One such industry that is undergoing significant transformation is fashion. ...
At Red Badger, we recently hosted an event that brought together technology leaders from some of the UK's most well-known brands to discuss the role of clean coding in driving ...
The fashion industry is one of the largest and most dynamic industries in the world, with a global value of over $2.5 trillion. However, it also has a significant environmental ...
About Red Badger
Red Badger is the product transformation consultancy for blue chips. Our product design capabilities and technical pedigree build high-performance digital products and platforms that get you closer to your customers and embed new ways of working. We solve complicated problems in complex places.