AI for Customer Innovation:
Powered by AI:
the new wave of innovation
Explore how digital product and service leaders are harnessing new AI capabilities at speed for more valuable customer interactions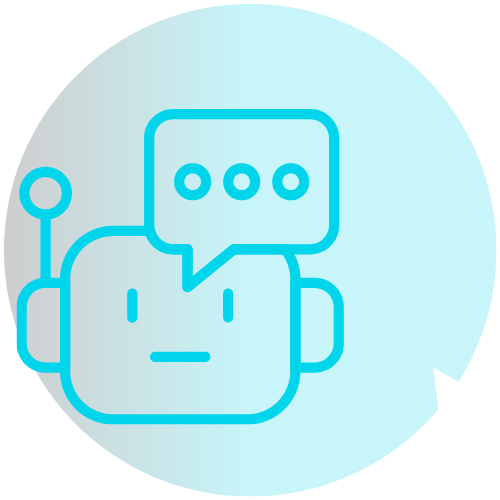 AI has broken through in 2023. Discover how leaders are applying new AI capabilities safely and sustainably for customer experience (CX), to drive product and service innovation.
27th June 2023 08:30 to 10:00
Breakfast @ The Ivy
West Street | London

At this invitation only breakfast event, we'll explore the latest generative AI and large language models (LLMs) reshaping customer experience across industries. Hear from experts and innovators with practical, in depth experience.

The race is on for engaging customer experience, new revenue opportunities and practical ways to take advantage of AI. Considerations span responsible AI, applied AI, future proofing for sustainability and ensuring safety.

We'll examine how leaders in service innovation and digital products at scale are exploring, adopting and integrating new AI capability across their customer interactions.
This is a unique opportunity to network with business leaders grappling with the possibilities new AI brings. You'll gain insights into how the landscape is evolving, what it might become in the future, and its impact on your organisation.
Meet and collaborate with a handpicked audience over a relaxed breakfast at The Ivy, London.
Apply to join us to:
Discover the rapidly evolving AI landscape and how best to take advantage
Learn how AI impacts service design and accelerates the art of the possible in customer experience
Explore what responsible AI means and how to ensure your organisation deploys safety
Meet those experimenting with AI driven products to generate value fast
Don't miss insights into how enterprises are innovating with AI across their products and services. Network with industry experts to share learnings. Register today to secure your spot and join us in the coming CX revolution.
Complimentary breakfast and soft drinks will be served in the original Ivy's wonderful private dining room. It promises to be a fantastic event.
Our applied AI experts in customer experience include:
Dr. Chris Brauer is a renowned public intellectual and strategic advisor, influencing global change through his extensive research in emerging technologies, AI, sustainability, and human behaviour. As an Industrial Strategy Officer for the World Economic Forum, and with over 15 years experience in the field of AI he ensures his insight has a tangible impact. Dr. Brauer's current research is centred on sustainable growth, workforce skills, and AI's human impact, leading innovative studies with tech giants like Microsoft and IBM Watson. An established speaker and columnist for CNN, Huffington Post, and CityAM.
Claire Murray has been Product Director at Red Badger for the past 7 years. Leading product strategy and design in multidisciplinary teams, she's responsible for the overall success of some of our largest enterprise client projects. Focused on shaping strategy and driving quality outcomes from product and user experience consultants. Prior to this role, she served as Head of Design at New Future Graphic, a strategic brand development and communications agency. Since 2012, she offers her design expertise to Cockpit Arts, an award-winning social enterprise, as their primary creative resource. Working with a diverse range of clients with millions of customers, Claire creates purposeful, clear, and impactful products.
Viktor Charypar is a seasoned technology leader and consultant, adept at transforming clients' digital product and services visions into practical realities. With over 15 years of experience as a software engineer and tech lead, Viktor has driven technical innovation and engineering excellence in diverse sectors like retail, publishing, and finance. His primary role includes assembling the right teams and technologies ensure sustainable success. A technical architect, innovator and troubleshooter, he is a regular contributor to Open Source communities and takes pleasure in helping executive teams unlock new digital capabilities.
Hew Leith is a AI product expert with an entrepreneurial spirit, working in AI startups for the last 7 years. He co-founded IntelligentX in 2016, the world's first beer brewed by AI. The startup gained international media coverage for its generative AI approach, years before generative AI was big. More recently, he is on the leadership team of Grip, an events platform which uses AI to connect the right people at the right time at conferences like South by Southwest and Cannes Lions. Prior to these endeavours, Hew spent four years as a Digital Director at M&C Saatchi, leading B2B technology accounts such as Spotify, EE, 3M, and Ocado Technology.
About Red Badger
Red Badger is the product transformation consultancy for blue chips. Our product design capabilities and technical pedigree build high-performance digital products and platforms that get you closer to your customers and embed new ways of working. We solve complicated problems in complex places.