---
Responding to changing user behaviours with a
cardless loyalty programme
---
Red Badger developed and introduced the UK's first NFC Loyalty Card for Apple wallet built on bespoke tech infrastructure to engage customers and alleviate pain points associated with plastic loyalty cards.
With more than 400 locations across the UK, Nando's is one of the nation's favourite restaurant chains, famous for its delicious Portuguese-style flame-grilled peri-peri chicken.
Before migrating to a new digital app, the company faced some challenges with its original reward card system. Although the physical loyalty card was well-loved by customers, it wasn't always the easiest to use - cards were lost, forgotten, or damaged. The old system felt out-dated, and did not allow Nando's to track customer behavior or personalize offers and promotions for their most loyal fans.
In 2021, the company decided to work with Red Badger to explore ways to upgrade to a new digital app that offers a more seamless and personalised loyalty program experience for its customers allowing them to earn rewards, redeem offers, and track their progress all in one place, making it easier than ever to enjoy all the benefits of being a loyal Nando's fan.
300k
new customers in 3 months from the new platform
89%
Loyalty registrations moved to digital within 2 months
£200k
saved annually by eliminating plastic card production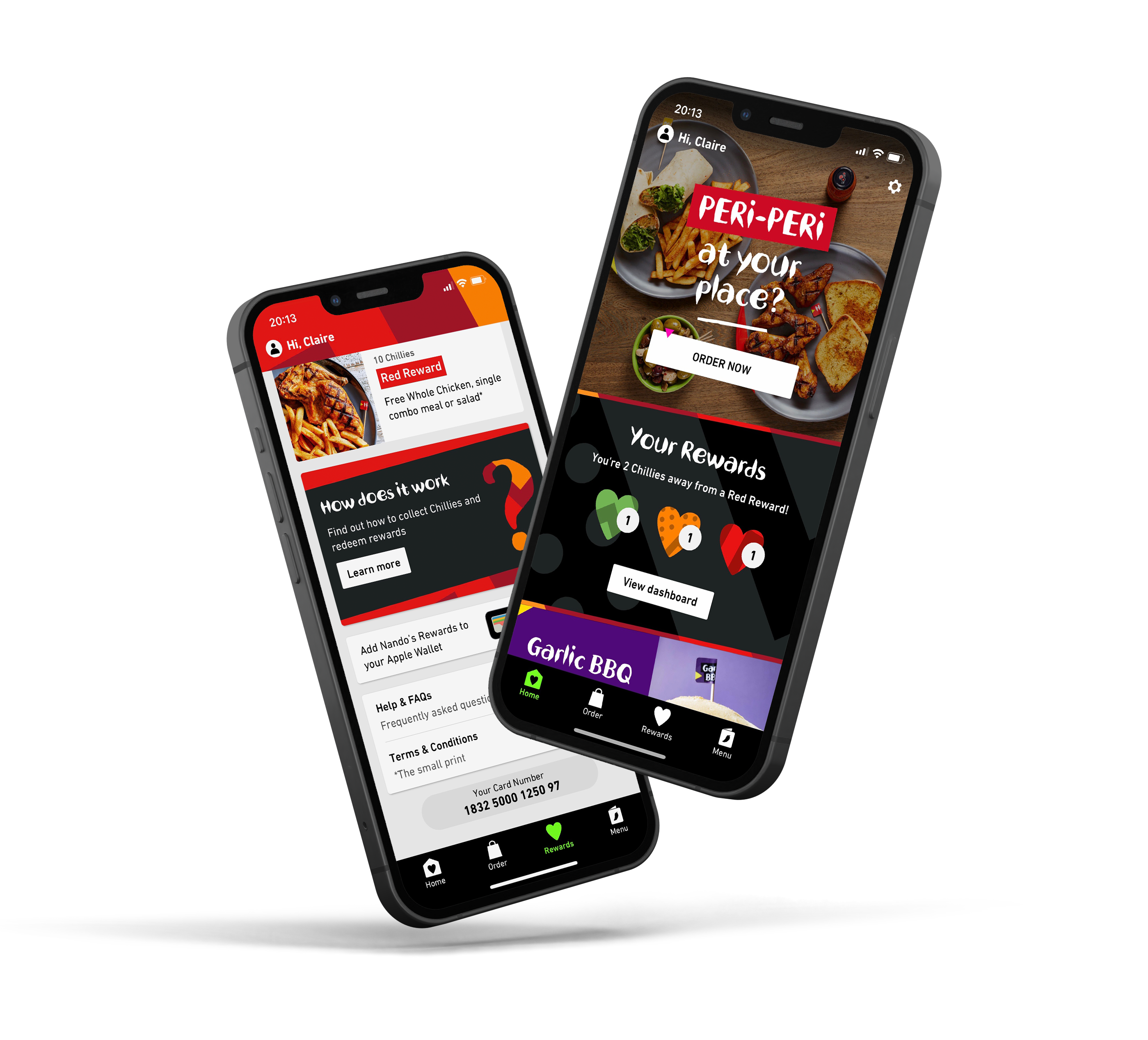 ---
Declining engagement, especially with digital natives
---
Lack of control with 3rd party aggregators (e.g. Deliveroo)
---
Complexity and cost of plastic cards with a legacy loyalty scheme
---
Cumbersome registration process with low conversion rates
---
8-week rapid ideation sprint to validate customer desirability and business viability
---
Incremental release of new digital journey to 4m+ active customers including phased migration strategy from physical card
---
Full-stack: From web and mobile products and services, to Apple and Google wallet API infrastructure, and integration of new till hardware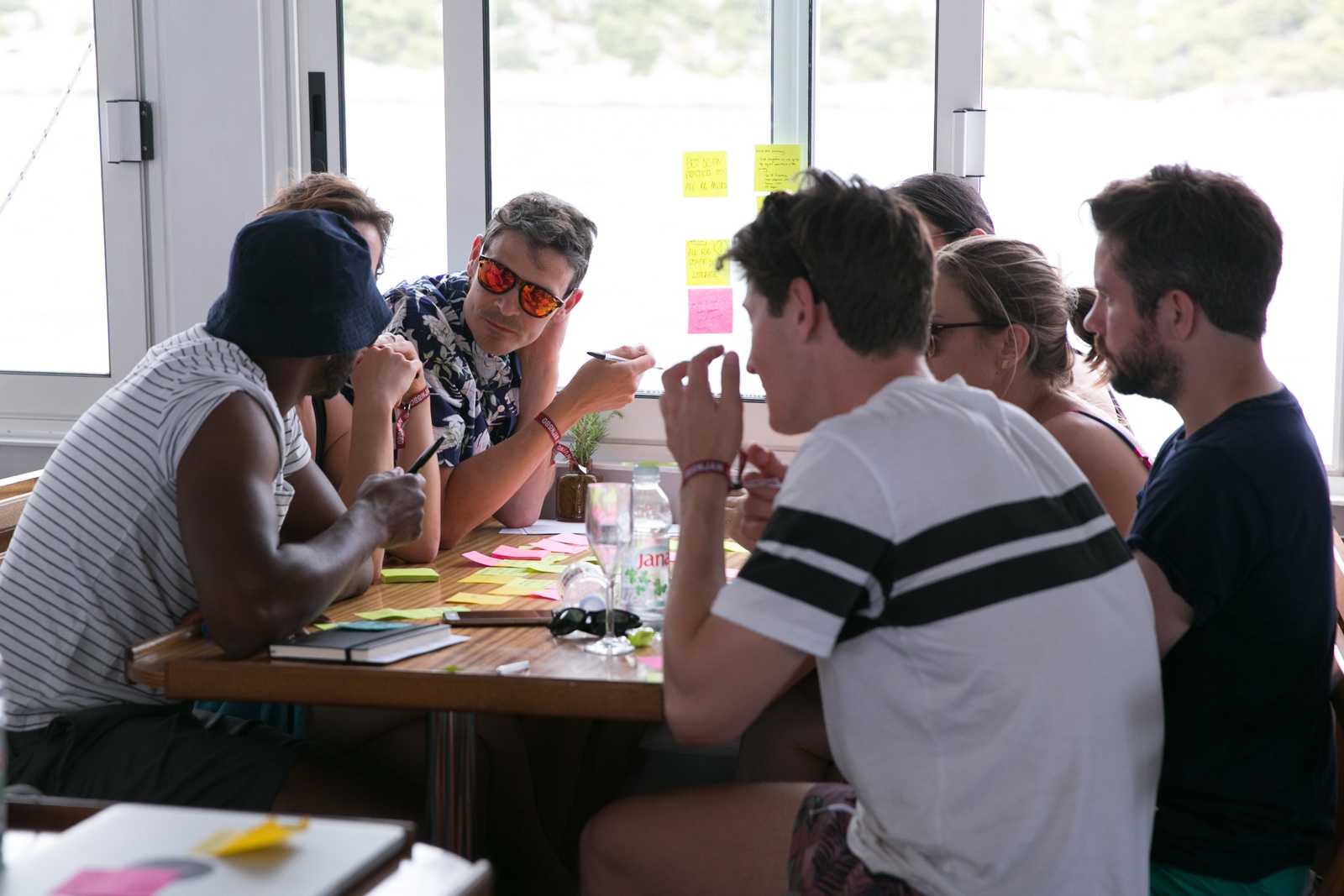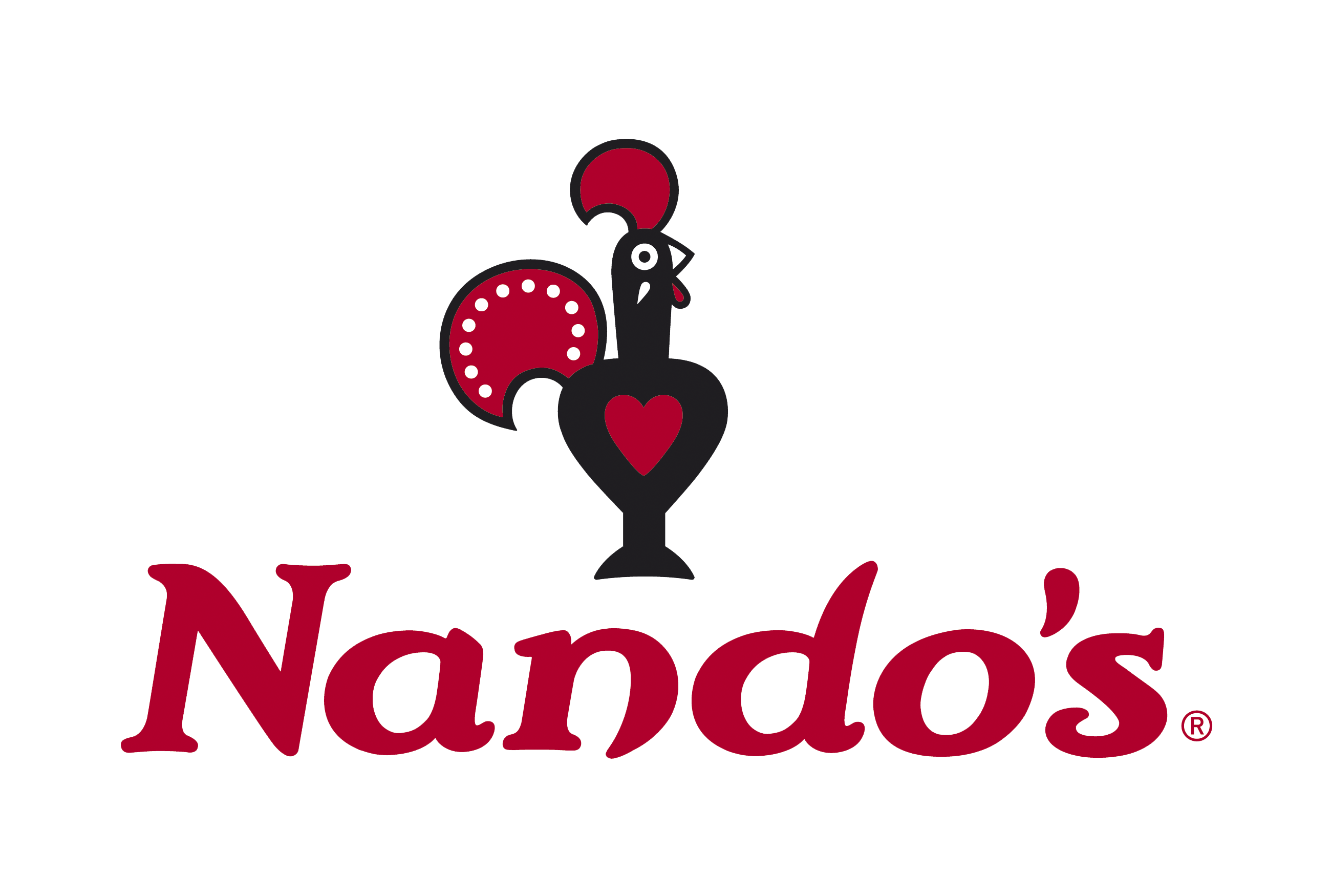 ---
300k new customers within 3 months

---

Reward redemption trebled to 18%

---

Enabled annual savings of £200k by eliminating plastic card production

---

Within the first two months of launch Nando's moved 89% of loyalty registrations to digital and saw a doubling of total loyalty registrations

Loyalty-earning orders doubled to 66%

---

End-to-end visibility of customer loyalty behaviour across channels

---

Increased engagement with declining and lapsed customers

---

Superior customer experience, eliminating inconsistencies and limitations of 3rd party solutions
Create great digital products with
Red Badger in just 100 days
We solve complicated problems in complex places
Red Badger is the product transformation consultancy for blue chips. Our product design capabilities and technical pedigree build high-performance digital products and platforms that get you closer to your customers and embed new ways of working. Your journey to an agile, innovative digital product organisation starts today.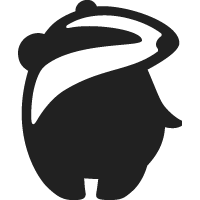 More examples of our work