Be a force multiplier
Seasoned product practitioners can make an outsized impact in large organisations.
---
Have you got what it takes to build products from the outside-in?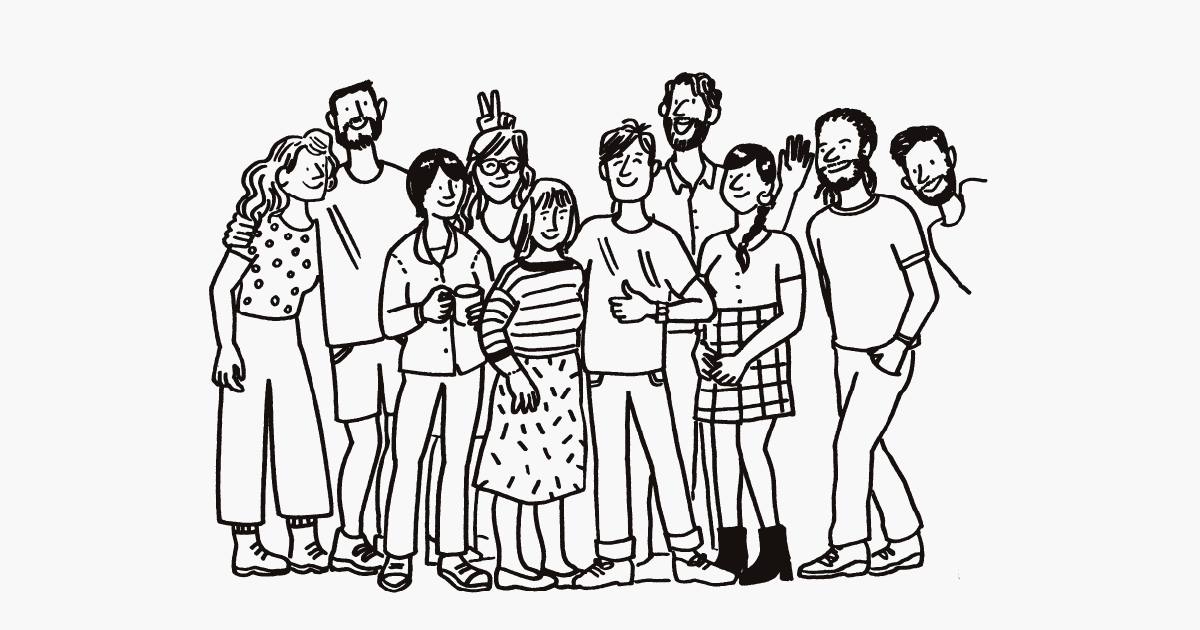 We've recently embarked on a new mission at Red Badger: to build the next generation of digital product companies.
Many organisations are realising it's no longer enough to be great at technical delivery if it's not driving business agility. Retooling an organisation to embrace a product mindset at all levels is no small feat.
But it seems fair to ask, what equips us to build product organisations if we ourselves are not a product company?
The answer lies in our deep understanding of the digital product lifecycle, across a wide array of sectors and industries, and the behaviours and practices that enable successful product delivery.
We've seen what works and what doesn't. These are the common marks:
Customer centricity – always orienting your efforts around value creation for them
Right tech for the job – lean, quality from day one, scaling only when necessary
Right ways of working – highly collaborative, maximising value, minimising waste
It's challenging enough to deliver inside your own organisation in this way. But it takes a special kind of product practitioner to foster this from the outside in.
The outside perspective
As a professional services company, we firmly believe in taking others on the journey with us and showing by doing.
Our own journey has led us beyond Red Badger's roots in technology into building our own product management capability, distilling product expertise across all the core disciplines in our multidisciplinary delivery teams.
Why? Because more and more, we are recognising the importance of seasoned product practitioners in navigating the constraints of large organisations firmly entrenched in their existing ways of working, business models, and incentive structures.
Change is especially hard when subject matter experts who have cultivated their valuable expertise for years are being told to 'transform' by some external party, outside the engine room.
Or when such change puts otherwise healthy revenue forecasts at risk for something with unproven ROI. And when it requires a rethink of portfolio planning and prioritisation across teams, divisions and locations.
Unfortunately, the market is not waiting for the titans of industry to catch up.
Competitive pressures are higher than ever, and we see an immense opportunity to help accelerate this transition for our clients.
Earn the right to be of service
We often say it's hard to read the label from the inside of the jar. An outside perspective can often be the catalyst for change that's already brewing under the surface.
The big challenge is, that not only do clients have to want to change, they have to want your help in changing themselves.
This is where the consultant practitioner stands apart. Starting from a position of untrusted outsider, you have to set the right tone from the start, and quickly build trust through empathy, clarity of thought and exceptional communication skills.
Yet as a product practitioner, you still need to deliver results that create value for the client's customers, even if it means being critical of existing processes and championing evidence-based decisions to support new directions.
Influence is your secret sauce to making this happen.
There's also no resting on your laurels as a consultant – you have to do this repeatedly, whatever phase the engagement might be in and think about the legacy of what you're driving from the onset. Because how will a product-centric culture survive within the organisation when you're no longer around to lead by example?
Multiply your product impact
It's a challenging route to be both a great product practitioner and a great consultant practitioner – which is exactly why we love it.
You're there to quickly get stuck into the engine room, working with clients from their earliest stages of product innovation to scaling their largest programmes for global impact.
Deliver change that lasts, and then do it again for the next team. Build upon what you've learned and continuously improve as you go.
I can think of no greater way to build and hone your product sense, fast.
We need more great in-house product practitioners, to get really deep into one product, one sector, one industry from top to bottom. But customers everywhere can't wait for this sea change – that's ultimately what our new mission is all about.
You can join us and spark the kindling that's yet to catch fire across the largest organisations still striving for business agility, and help ignite a product revolution.
You can do it working alongside some of the brightest, most talented digital delivery teams in London.