Consumer Duty: how a digital mindset can solve its 6 biggest challenges
The Consumer Duty regulation from the FCA will help protect retail clients. The challenge is in implementing it. Here are 6 ways a digital mindset helps.
---
In recent years, rapid innovation and disruption within the financial services sector has left the FCA painfully far behind.
The result has been high-profile scams and miss-selling scandals, damaging public confidence.
The FCA's response: "a new Consumer Duty", is a far-reaching regulatory change, the impact of which could be dramatic.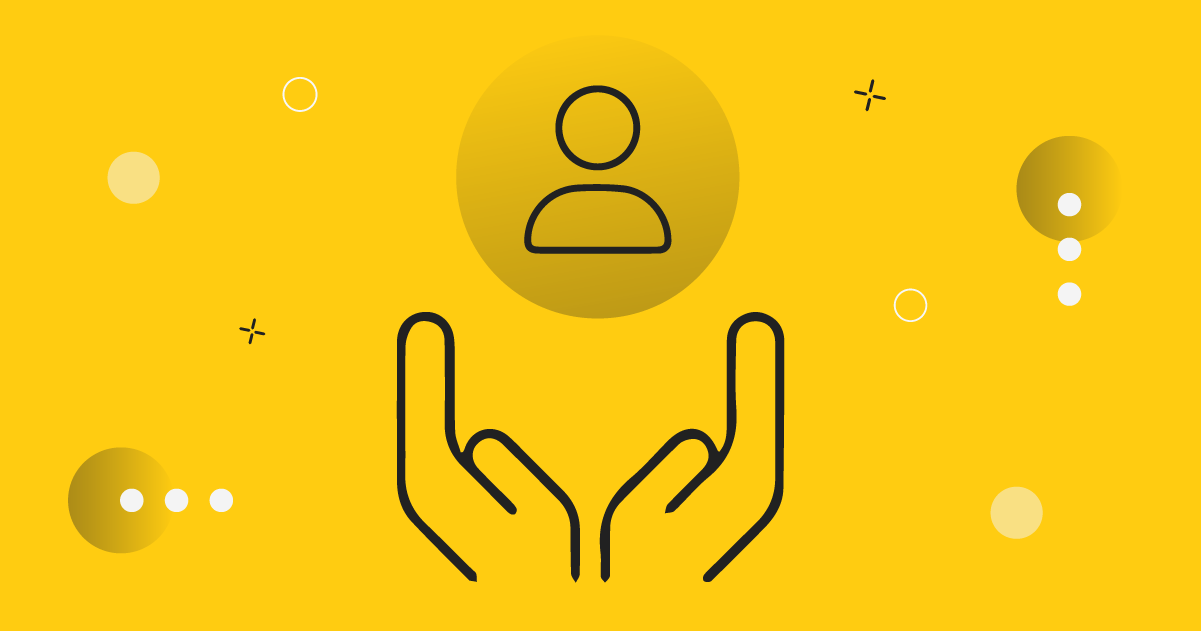 Consumer Duty intends to create higher standards of customer protection in retail financial markets and protect customers from future harm.
The intention of the FCA is clear; to redouble their focus on consumer outcomes and respond to the challenge and opportunity of the digital world.
Consumer Duty hangs off a single, simple principle:

A firm must act to deliver good outcomes for retail clients.
As a set of expectations rather than rules, the intention is twofold:
Better protect customers from current or new drivers of harm, and;
Give organisations more certainty and clarity on the FCA's expectations
These expectations are:
Fair value products and services: customers pay a price that represents fair value, and poor value products and services are removed from the market.


Suitable products and services: customers are sold and receive products and services designed to meet their needs, characteristics and desired financial objectives.


Suitable treatment: customers receive good customer service.


Confidence: customers have increased confidence in financial services markets and feel equipped with the right information to make effective, timely and informed decisions about their products and services.
Implementation deadlines
The FCA has given organisations until 31st July 2023 to comply. However, company boards must agree implementation strategies by October 2022.
That's not a lot of time to work out and implement the necessary changes.
The 6 biggest challenges in implementing Consumer Duty
As a digital consultancy that has worked with many global banks across customer processes, Red Badger has first-hand experience building digital products that put customer needs and good, measurable outcomes first.
We've collated the six biggest challenges to implementing the required changes for Consumer Duty, and showcased how firms could tackle them.
Challenge 1: a "good outcome" is ambiguous.
Let's start with the elephant in the room. Within the FCA guidelines, there is no fixed or one-size-fits-all approach to determine if an organisation is compliant.

Organisations will need to exercise their own judgement. Significant effort will be required to define the threshold for "good", as well as how this can be determined or measured.
It may even be different for every product or service on offer. This, ultimately, will need to be an assessment of the relationship between the price a customer pays and the benefits they receive from it (i.e. "value"), whether customers receive accurate information at appropriate times, understand communications and if customer support is meeting their needs.
Solution: define user-centric metrics that track the end-to-end journey to a positive outcome
Each product or service needs a user-centric definition of success, for example, 'my pension gives me enough flexibility to adapt to my future needs.' As this is difficult to measure or quantify in the short term without knowing what those future needs might be, we need to identify indicators that prove the product or service can achieve that outcome.
The North Star Measurement Framework, used in the creation and ongoing optimisation of digital products is one way of achieving this. It uses leading, user-centric measurements (as opposed to lagging, such as revenue) to determine how well a product or service is meeting user needs at any given time.
The framework includes not just what to measure, but how to measure it and at what frequency to make the information useful. This sounds relatively simple and can be as it is just about determining a "good" outcome for a single product or service. See (2) for how the FCA's description needs to consider more than just this.
Challenge 2: firms are not structured to be accountable for end-user outcomes
Once a framework for measuring the path to a positive outcome for a single product or service has been established, the end-to-end customer experience needs to be considered. From initial requirement and understanding to achieving a good outcome with one or more products or services, or ending the relationship.
To serve any such outcome depends on many elements integrating as a whole, and is therefore not achievable by any single department of a provider. Rather, it needs to be orchestrated and then delivered consistently to every customer.
This customer-outcome-centric model is not how a typical financial services organisation is structured (it is common in digitally native businesses). Major re-alignment of resources and or responsibilities may be required to improve interdepartmental collaboration and information sharing.
Solution: design for the whole customer experience
The 'whole customer perspective' needs to be considered, thinking about the entire lifecycle of a customer and their myriad touchpoints with a firm to determine whether or not they are likely to achieve a good outcome.

This is one of the core functions of Service Design. Firms must design for customers across the entire value stream, from awareness and understanding, to how their complaints are handled, and how they are communicated with.

It enables you to factor in every product and service an individual is signed up to, not just each in isolation. Once this piece of work is complete, you can look at whether a "good" outcome is likely when multiple products and services are combined, or complex onboarding or servicing is required, along with all the touchpoints with the organisation.
Challenge 3: understanding what 'vulnerable' means and how to recognise these customers
The FCA has made it clear that 'vulnerable' customers should be a key focus. However, 'vulnerable', particularly from a financial standpoint, is a very difficult group to define.
It could include mental or physical ability, digital awareness and connectivity, particular circumstances (and contexts), the list goes on.
Defining and identifying 'vulnerable' customers, along with other customer profiles should be transparent and high priority, to understand how these groups of individuals think, plan and make financial decisions - and prove it to regulators.
Solution: human-centred design
We advocate human-centred design approaches in order to create products and services. Start by building a clear understanding of your customer profiles such that you can design them to meet their needs, their characteristics and their objectives.

Behaviour should be considered, to reduce the impact of limited experience and behavioural biases in making effective financial decisions.

For example, the average reading age of an individual in the UK is of a 9-year-old, and the Gov.uk digital content standard for financial literacy ranks us below average for OECD countries globally.

This has a significant impact on the average person's ability to understand financial or legal jargon and therefore their ability to make informed decisions. And that's before we consider those deemed 'vulnerable'.
Comprehension, as evidenced by user interaction data and research, should be coupled with behavioural insights ('Nudge' theory and User Experience Design heuristics) to design truly exceptional, outcome-driven products and services.

To deliver a good outcome you must design for this, not around it, across content, layout, navigation, interaction, and more.
Challenge 4: getting, aggregating, and analysing data takes time
After agreeing on how to measure a "good outcome" there is the significant challenge of getting and analysing the right data and management information.

If the data you need to track does not yet exist, you must start collecting it as soon as possible, in order to begin to evidence outcomes in time for the July 2023 deadline. And even if the data does exist, it may be rolled into other data sets, not in line with customer outcomes, so will need to be decoupled and reanalysed.
A "good" outcome itself may be impossible to determine in the short term as it may take months, years or even decades to achieve.

Even with a steady flow of relevant data, it needs to be at the right level of granularity to quickly spot where products and services are failing to meet required standards, but aggregated enough to quickly see trends. This may require continuous optimising to get right.
Solution: accountable, cross-functional teams with insights capability
As new products and services are built, identifying user-centric metrics for success as per (1) should be a top priority.

Teams should be as close to the data as possible. They should be operating cross-functionally and inter-departmentally, accountable for the outcomes they achieve, and with the authority to make decisions that improve outcomes for the end customer.
With small, Agile teams including subject matter experts and data analysts, identifying and embedding the right tracking to determine how a product or service is performing is much easier.

This will enable teams to make strategic product decisions quickly and rectify issues based on performance and user interaction data, to achieve continuous compliance.
Challenge 5: pragmatism about what can be achieved in a short timeframe
Be realistic about what is possible before July 2023. The work required could be extensive, meaning prioritisation is key.
You need to decide where to start, how to act, how quickly, and what steps to take to improve products and services that aren't delivering expected customer outcomes.
This could cause analysis paralysis. The big changes may need to wait, the important thing is that action is taken now to prove you are on the journey to compliance.
Solution: take a digital product mindset
To avoid becoming stuck over where to start, you can take a leaf out of the digital product development book.
When making decisions, user experience should be your top priority if you are to prove you're complying with Consumer Duty. You need to orchestrate a continuously evolving backlog of customer-centric improvements, shared and committed to across stakeholder functions.

We know prioritisation is hard, particularly when these decisions will affect your bottom line. The customer impact should feature highly in your prioritisation framework.
Challenge 6: this is just the beginning
The FCA has made it clear that this is an evolving set of regulations and are looking to you to work in partnership to shape the guidance.

Ongoing monitoring and the evolution of the regulations over time must be factored in to avoid taking your eye off the ball and getting caught cold on the next published guidance.

Adopting a digital product mindset and lean, Agile, continuous improvement will not only meet the compliance need but be a major source of competitive advantage as blue chips begin to compete more aggressively with digital challengers.
Solution: become 'continuously compliant'
Embed Agile and lean practices across your firm. Iterative, continuous improvement with embedded customer feedback loops will ensure the priority is always delivering a good customer outcome.

Let's call this 'continuous compliance', through which you're producing lean, just-in-time documentation and analysis as things evolve, which you can then use as evidence of a relentless focus on good consumer outcomes to meet compliance obligations.

Additional benefits include the ability to quickly adapt to new regulatory requirements, react to indications the product or service is no longer producing good outcomes, actively work to improve customer experiences and satisfaction, and ultimately increase customer spend (and therefore, revenue).
Compliance through customer-driven innovation
At Red Badger, we believe all organisations are digital product companies, whether they know it yet or not.
Although Consumer Duty may seem on the surface a regulatory requirement, the impact on an organisation's digital ecosystem is huge.
As you can see, the transformation required to embed the changes successfully could be significant, and the pressure is on to deliver by July 2023.
The changes will force legacy organisations to adopt digital native strategies that challengers have been using for some time to respond directly to customer demand.
It has never been easier for customers to switch financial services providers. As such, your success will always be determined, eventually, by your customers. Difficulties of implementing Consumer Duty within organisations aside, the outcome for customers can only be positive.
We are experts in adopting lean measurement frameworks, service design, Agile principles, human-centric design, and embedding cross-functional teams in complex enterprises.

Our clients include some of the world's biggest financial institutions and we have developed and deployed modular consumer origination systems for global banks.
We believe the FCA requirement can be met while dramatically improving business performance.