How service design is helping Anthony Nolan to simplify time-to-transplant
How Red Badger used service design and journey mapping to help Anthony Nolan simplify the stem cell transplant process.
---
This blog was co-authored by Jessica Morgan, Senior Product Designer, Red Badger
A stem cell transplant is one of the most time-sensitive and high-accuracy processes there is. It's also one of the most complex, comprising myriad people and an extraordinary number of steps.
Anthony Nolan is on a mission to make it easier and get more patients the life-saving transplants they desperately need. Aspire—the charity's transformational arm—is leading the charge.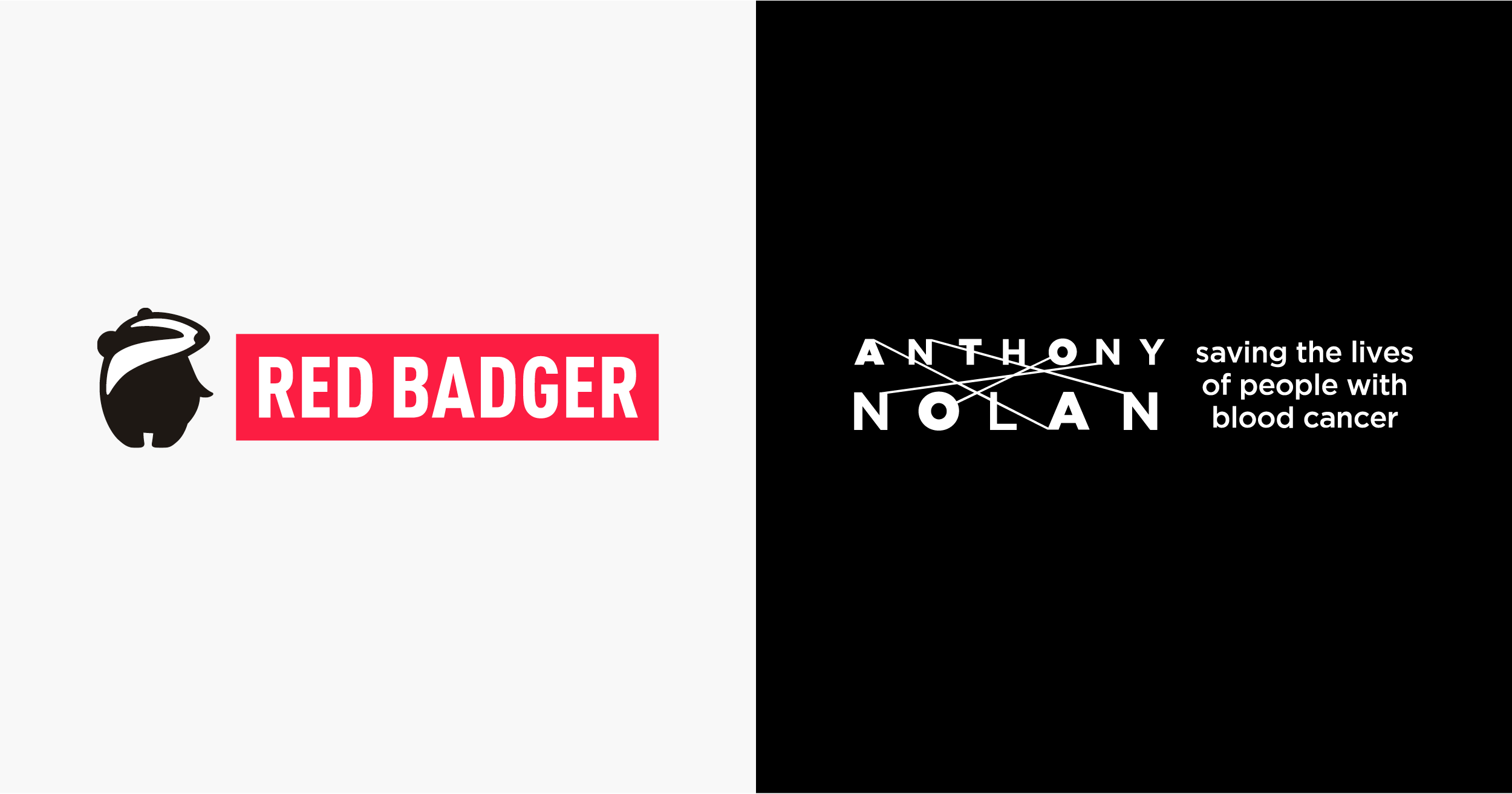 In its quest to decipher its next steps, Aspire worked with a specialist team from Red Badger to run a series of workshops with the core team at Anthony Nolan, stakeholders from NHS and other partnered hospitals, laboratories and registers.
The goal: accelerate time-to-transplant.
A succession of end-to-end journey mapping sessions illuminated the kaleidoscopic process, giving the charity (and the broader transplant ecosystem) the critical visibility needed to evolve its operations.
Read on to learn how Red Badger helped Anthony Nolan to harness journey mapping and service design to optimise the experiences of the patient, donor and transplant centres by:
Identifying the pain points and bottlenecks in the charity's operations
Building a blueprint for development
Defining its product strategy
Upskilling internal teams to run processes independently
The requirement to treat every case as unique
"Healthcare is a customised service because every patient is unique," explains Andrew Lines, Aspire Programme Manager at Anthony Nolan.
"Driving efficiencies in the transplant process demands finesse and extreme attention to detail because there is nuance at every step in the patient's journey. An over-the-counter approach won't work."
Any meaningful solution requires a fastidious understanding of the intricate web of people who underpin and move the journey.
With so many moving parts, the team enlisted Red Badger to help determine precisely where to start, having previously benefited from a user-focused workshop.
True collaboration, not just a presentation
Aspire and Red Badger met every day to devise and hone an iterative virtual workshop programme for the time-pressed community.
Sessions requiring the wider group were organised around stakeholders' schedules to minimise disruption. Regular touchpoints with participants gave them the opportunity to explain where they were seeing the value and to give critical feedback at a fast cadence, to shape the ongoing programme.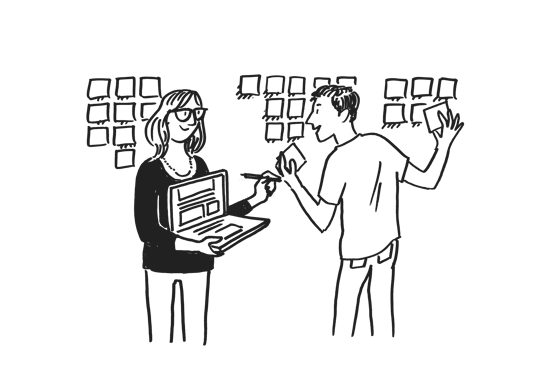 "The Badger team understood our organisation isn't a business or like any other corporate environment," says Margo Urban, Anthony Nolan's Director of Product. "Unless you're familiar with our case management process, it's very difficult to understand what we do and how we do it, and why we do it in our own particular way. Each department works differently and at its own speed.
"The Badger team showed total professional appreciation for what we do. They asked the right questions. Even when mapping complex pathways, they 'got it'.
"We never had to educate them – it was more a case of filling in the blanks. They became so well-versed in our world the community assumed they worked for us. This boded well for a change management engagement that demands total buy-in."
Winning time back for patients
The workshops afforded different teams, who don't share tasks together, a rare space to come together and create a shared vision to improve the stem cell transplant process.
With each member of the process completing smaller and often isolated tasks, the true scale and demands of the process weren't fully realised by all.
As the demands of the end-to-end process dawned on the group, this newly found clarity surfaced acute pain points felt by the (virtual) room - and where to focus energies.
"Admin hell emerged as the main stone in the shoe of productivity," continues Margo. "Manual communication—paperwork, form printing, box-ticking, email etc.—was stealing precious time from the patient. These findings gave us a clear direction."
A shared vision to lead the way
For mission-focus, the collective reached a consensus on a core vision statement that everyone could get behind, as well as a North Star metric to measure progress:
Vision statement: "Aspire serves UK patients by delivering a unified service for the transplant community. From search to provision, the service is efficient, easy-to-use and provides real-time data."
North Star metric: Time elapsed from search (by medical centre for the patient) to transplant day
Creating a primed and (product) ready team
Over eight weeks Aspire worked directly with potential end-users to do the lion's share of the product research and planning necessary for a digital solution.
The information learned from the user interviews, prototyping and design sprints unearthed a deep well of knowledge to drive product prioritisation and roadmaps.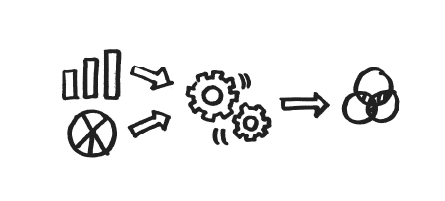 "We're already a third of the way towards building a digital product that can make everyone's lives easier," beams Andrew.
"It's incredible how much we've managed to achieve in such a short space of time. We went from not knowing where to start in 2022 to working on requirements and user stories in just two months."
"It is one of the best journey mapping sessions we've ever had," adds Margo. "Everyone left with a great sense of accomplishment and ownership.
"The experience was a great sanity check: it validated a lot of our assumptions and proved we're not going mad. We're now armed with fresh data to drive critical discussions around investment in skills and resources."
Consultancy as it should be
"The Badger team went above and beyond their remit," concludes Andrew. "There was no red line with regards to what they would or wouldn't do. There was no separation between consultant and client - we felt like colleagues that were all passionate and invested in the same mission.
"We've worked with many consultancies before but it was a different level with Red Badger. We now have the know-how and confidence to run these processes on our own. We're in a great place to build a team of our own and kickstart our transformation across 2022 and beyond."
One journey map to kickstart your journey
Sometimes a single workshop is all it takes. If you're standing at the cross-section and not sure which way to go, we can give you a compass for your continuous improvement journey.
Our friendly Badgers would love to have an informal chat and coffee with you about your pains, hopes and dreams. Let's chat.