Delivering a lean digital product in two weeks
How Red Badger built a lean digital product in just two weeks.
---
"The most critical metric is how long it takes for an innovative idea to reach a customer. If it takes your company months, how can you compete with an organization that delivers in days?"
Adrian Cockcroft, VP of of Cloud Architecture Strategy at Amazon Web Services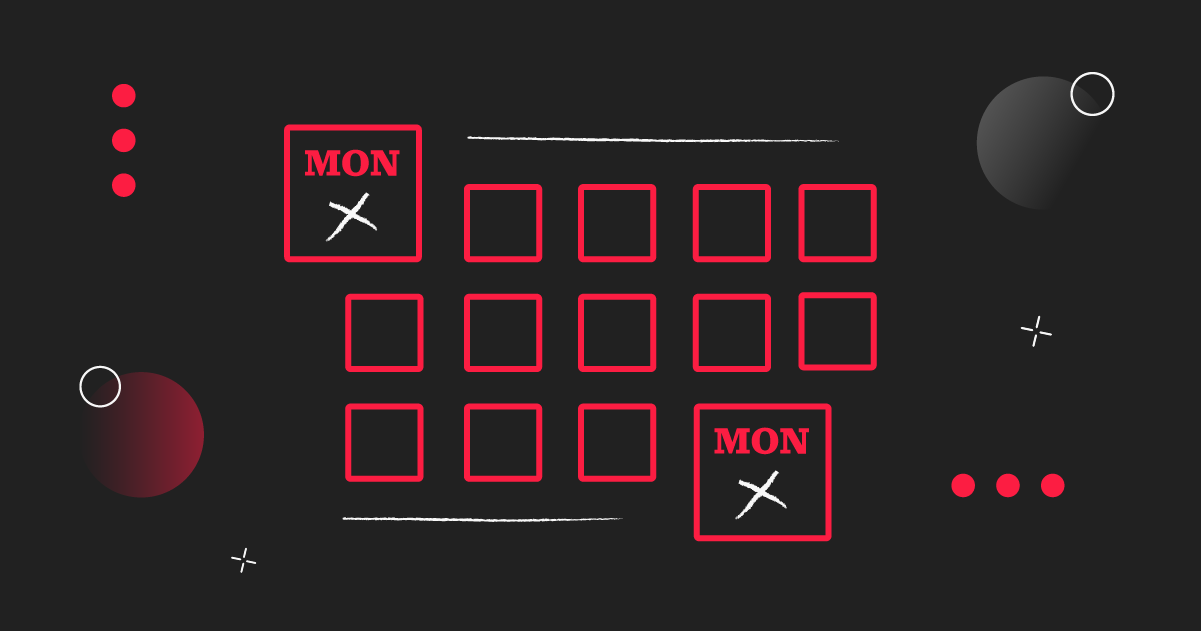 Great product development demands a deep understanding of users' needs; that's why super early customer feedback is fundamental to our approach. The sooner the first iteration is in a customer's hands, the sooner we can start using their feedback to deliver the thing they actually want.
Our recent project with Dr Chris Brauer—Director of Innovation in the Institute of Management Studies (IMS) at Goldsmiths, University of London, and director at Smooth Media—perfectly illustrates the power of this lean-agile approach.
We put Dr Brauer in charge of his own digital product development, ensuring he got what he needed to support his clients and built an operational MVP (minimal viable product) in just 10 working days.
The brief: creating a tool for jamming
Dr Brauer was urgently looking for a collaborative surveying tool he could use during client engagements to build consensus and develop cohesive policies more effectively.
With some big-name clients (think blue chips and global non-profit organizations) needing help with policy-making, Dr Brauer needed a solution to anonymously gauge group opinions on a set of topics or statements.
Inspired by the jamming process used by musicians to foster collaboration between artists, Dr Bauer sought a product that would enable him to run anonymous "jams" with a diverse cross-section of stakeholder communities.
The process opens up the brainstorming process to a wide range of voices that normally would not get involved.
Exploring the wisdom of small crowds, jams encourage the sharing of opinions independently before sharing judgements. This approach serves as a unique and powerful form of data-gathering and co-creation.
Dr Bauer sought a data capture tool that he could easily pre-load with a series of statements which could then be continuously revised during multiple rounds across a 1-3 day period. For example, a jam could be run to learn how employees perceive the actions and/or behaviours of leadership.
"The tool would help build transparency across the business to determine whether what the leadership is doing is resonating or not and whether there are issues they're unaware of," explains Dr Brauer. "These findings often drive critical discussions around new policy."
"Existing market solutions were either too expensive, too elaborate or too basic," continues Dr Brauer. "I could visualise the product in my head, but needed help to quickly bring that product to life. That's when I turned to Red Badger."
The build: rapid customer-driven development
A cross-functional team was rapidly assembled, ensuring a working product with a fundamental feature set could be delivered as soon as possible.
With the MVP scope agreed within a few days, the team—a delivery lead, tech lead, two software engineers and product designer—were able to move swiftly and decisively.
"The speed with which the Red Badger team absorbed the brief, executed market research and began building a product gave me whiplash (in a good way)," says Dr Brauer.
"They were able to translate my loose thoughts into exactly what I had in mind. This project pays great homage to Red Badger's ability to quickly synthesize complex ideas and deliver a customer-focused product."
While there was a range of disciplines in the project, the whole team was responsible for concurrently designing and developing the solution, instead of operating within silos like an assembly line.
This removed waiting time between handoffs, with each discipline working in unison to iterate on every single feature multiple times until core functionality, UX and design converged.
And while there was a sense of urgency with the project, staying hyper-focussed on a clear mission enabled the team to deliver efficiently.
The delivery: a working product in customer hands
In just over two weeks, the developed product was in the hands of Dr Brauer was able to test the product with his own clients and help the team to optimize the user experience.
"I love the tool! The design is so elegant, with a very natural flow and simple UX. Nobody will need an instruction manual to use it," beams Dr Brauer. "This usability means my clients will be able to run their own jams without me, so it has huge potential for leadership at all types of organizations."
"Lots of live research projects can begin benefitting from the tool today. It can help us better tackle thorny issues and smoothen out the path toward faster decision-making. I can already see us using it at the World Economic Forum to improve our discussions around global sustainability issues."
Having delivered the core requirements, Red Badger and Dr Brauer can now focus on continuously improving the product based on user feedback, ensuring every jam session is more impactful than the last, innovating the challenging art of policy-making.
"Trust and transparency allowed us to move quickly," says Jessica Morgan, the Digital Product Designer for the project.
"Committing to an Agile, multidisciplinary approach meant open access to the team's expertise. Thoughts, ideas and feedback were shared little and often, shortening feedback loops and removing blockers before they had a chance to form.
"Leading with a user-centred product design approach saw us collaboratively using UX/UI design tools from the start, giving the team concrete ways to inform the user experience with their expertise. It also made sure that a first-rate user experience drove our feature backlog.
"Together, with our strict Lean MVP approach, we were able to make quick decisions to fulfil our UX criteria and fast-approaching deadline.
"This project was the perfect illustration of what can be achieved with a truly multi-disciplinary approach and end-to-end engagement with the client. Dr Brauer's enthusiasm, insight and trust were vital to an effective delivery.
"This whole project was such a good opportunity to go 'full Badger' by using the above-mentioned techniques to their full potential. I can't wait for the next opportunity to draw from this experience for our next client looking for quality digital solutions to their business needs."
Want to build a digital product at start up speeds?
No matter how big, complex or unique your organisation is, our digital product squads know how to make serious headway.
Start small and you'll be surprised what you can achieve in a fortnight.
Why not drop us a line for an informal chat to begin breaking down your problems into bite size pieces.