Flexible work & parenting: Becoming a Badger & a dad in just 6 weeks
Red Badger's flexible working policy helps new parents find their feet.
---
Starting a new job is nerve-wracking. Starting a new job when you're expecting a baby in six weeks is another level entirely!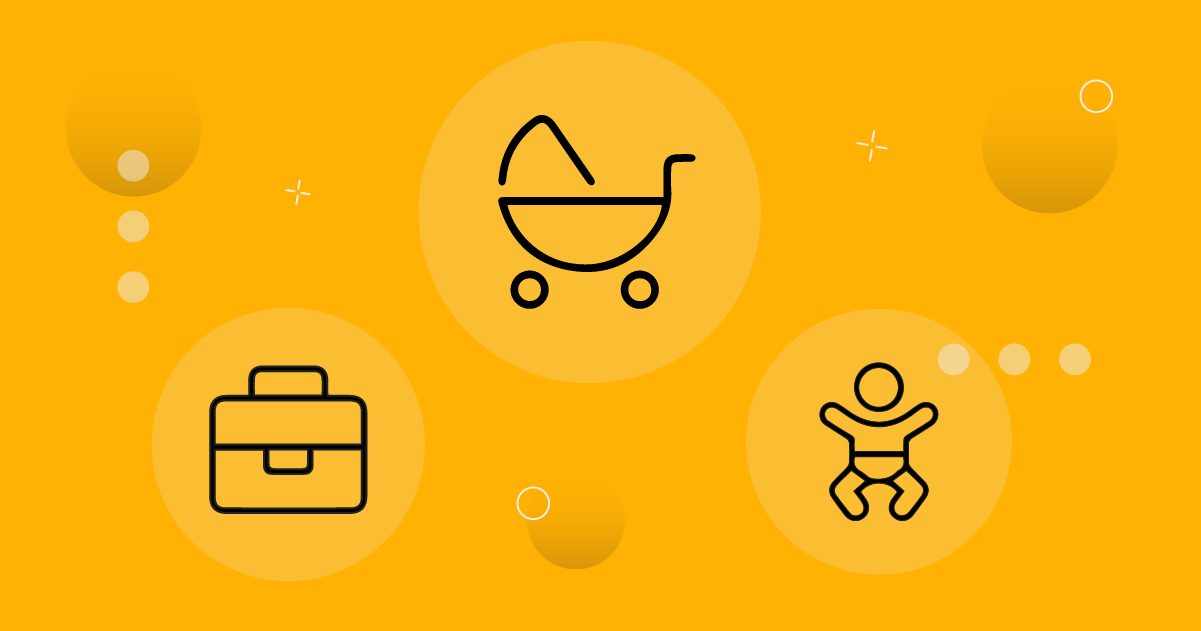 That's the position I found myself in when I joined Red Badger in May – on the cusp of two new roles: Business Development Director and Dad!
For the first time, I found that it's not just me I had to consider when thinking about my career, it's my entire family.
Before joining Red Badger, I ran my own company. I was hesitant to give up the flexibility that being my own boss would afford me following the birth of my son.
I believe it's really important that I can be there for my family, and be a big presence in my son's life.
However, throughout the interview process I was impressed with Red Badger's values and ethos. It was reassuring to hear how flexibility is built into the culture.
Incorporating core hours of 10am–3pm, remote working and the option of compressed working da×ys, Red Badger's policies reflect that our world has changed, and so too has the landscape of how, where and when we work.
Since joining, it has been comforting to see there are lots of Badgers in a similar position to me – where nursery drop-offs, school pick-ups and school summer holidays are all part of day-to-day life.
On the more social side, I've connected with my fellow parents through our '#the-rents' Slack channel. It's a space where we chat, rant, share pictures and ask questions – ranging from the serious to the silly.
You can never have a big enough support network, and I love that mine has grown so much with my colleagues.
Following my induction into the team, I had six weeks at work before my parental leave began. I was a little apprehensive at the logistics of taking this time off so new into my role at Red Badger, but the team has been nothing but supportive, accommodating and understanding.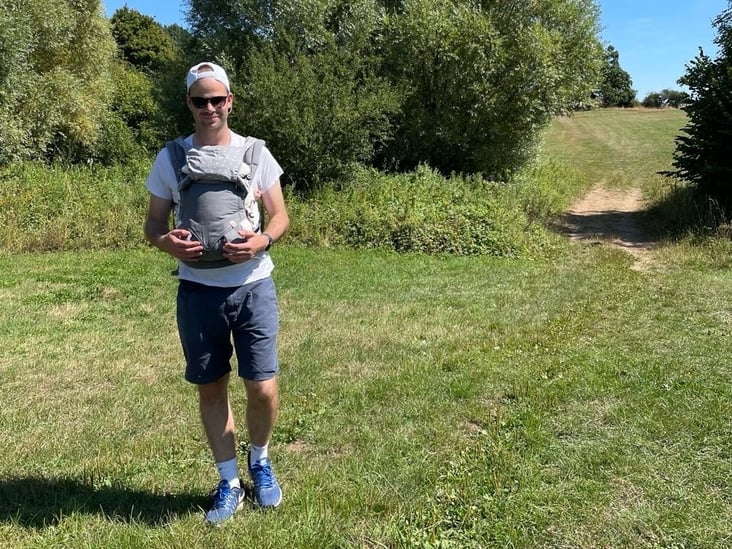 This has allowed me to make the most of my parental leave, which has meant the absolute world to me. I've been able to spend invaluable time with my new family, making many fantastic memories and seeing my son grow so much already in just a few short weeks.
I feel so much more confident as a Dad; and I know it's helped to build up my partner's confidence too – she feels well supported, as we've been able to navigate these first weeks of his life together.
I can't express just how much I value this time we've been able to spend together.
I guess my point is that there's never a good time to make a change; definitely not a few weeks before your baby is due! But I would encourage anyone who's considering trying something new to follow their instincts.
Think about what's important to you, and ensure that the company's values match.
The culture at Red Badger and its commitment to its people makes me sure this is the right place for me.
We're hiring!
If you'd work for a company that encourages and supports a healthy work-life balance, head to our careers page to learn more.