Red Badger & Cogo: Championing a Greener Digital Future
Red Badger is partnering with Cogo for a greener digital future. Together, we're reshaping finance with innovative carbon tracking.
---
Every business is, in essence, a digital product company. To stay ahead, businesses must be agile, continually innovating to meet user needs and business objectives. The key to this is leveraging the right technology and strategies. And there's one approach that stands out, especially when it comes to promoting sustainability in the digital realm.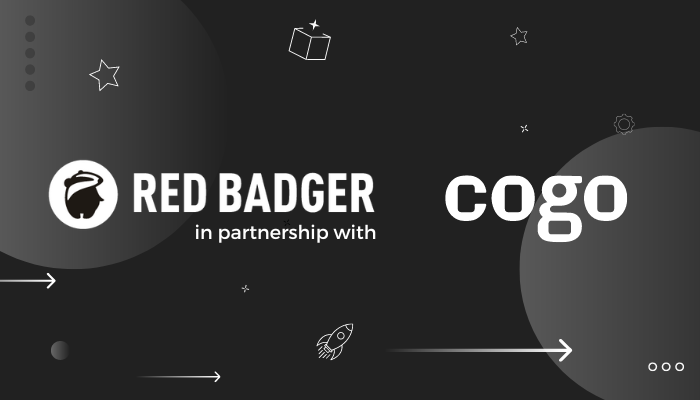 We're thrilled to join forces with

Cogo

, a leader in carbon management and sustainability. This partnership stems from our shared vision of embedding

green engineering

to create a healthier and more sustainable digital future. Together, we're set to create digital solutions that not only meet business objectives but also promote sustainability. We're eager to see the positive change we can bring to the

digital products

and platforms we are working with the finance industry to create, that focuses on the correlation between banking and sustainability in general.
What is Carbon Tracking?
Carbon tracking is a transformative technique that allows businesses and consumers to monitor and reduce their carbon footprint with every transaction. Tools like those offered by Cogo empower banks and their customers to make eco-conscious choices, seamlessly integrating sustainability into everyday banking.
The Future of Sustainability in Banking
Here at Red Badger, we've always been passionate about creating meaningful digital solutions. Our collaboration with Cogo is a testament to our commitment to sustainability.
Cogo is revolutionising the way we think about banking and sustainability. Their tools are user-friendly, data-driven, and impactful. With Cogo, every transaction becomes an opportunity to make a positive environmental impact. Their commitment to promoting sustainability aligns perfectly with Red Badger's.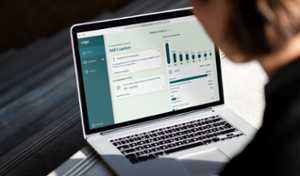 With Cogo's solutions, banks can:
Offer real-time carbon footprint tracking for every transaction.
Provide actionable insights to help users reduce their carbon emissions.
Encourage sustainable spending habits through behavioural nudges.
Foster a greener brand image and attract eco-conscious customers.
To discuss your next Sustainable Digital Product, connect with one of the team to find out more.
Leading transformation in the Financial Sector with Sustainable Digital Products
Red Badger has been at the forefront of driving digital transformations for some of the industry's biggest finance names.
Take Security Bank, one of the Philippines' leading universal banks. Red Badger played a pivotal role in launching their new digital customer onboarding journey. This wasn't just about going digital; it was about enhancing the customer experience. Through a lean, agile, product-led approach, the partnership led to a reduction in customer lead times from seven days to just 11 minutes. Read more on our latest case study.