Point-based vs point-less: Time for loyalty to evolve?
Is loyalty evolving away from traditional point-based schemes toward more point-less experiences?
---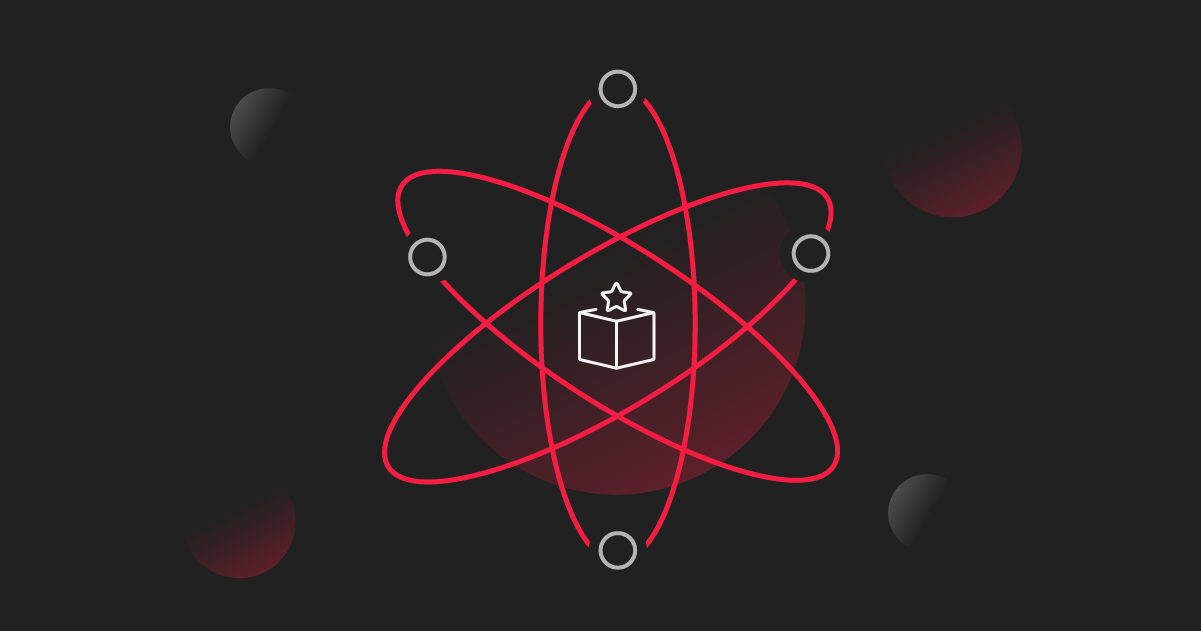 What is the future of loyalty?
Set against the backdrop of a turbulent economy and a cost of living crisis, it's never been more important to make an emotional connection with your customers.
It best the question: will point-based schemes endure, evolve or become extinct? In many ways, the game is the same. It's about a fair value exchange.
But what has changed is the players—i.e., your customers—and how the game is played in the digital age.
Customers are not just looking for a better return on investment for their money, time and, crucially, their data, they're also looking to see themselves reflected back in a brand.
A brand that 'gets them' and their values, shares their purpose and vision for the world and supports their life experience, whatever it may be.
It also takes little to turn a customer off - 23% of consumers stopped using a company in the past year.
Working with blue chip brands, we've identified four key challenges that are driving customers away:
Stale programs
Inferior experiences compared to digital-natives who put loyalty at the heart of their business model
Effort intensive offerings
Unclear ROI
That's why 81% of the 103 loyalty leaders surveyed by Red Badger are looking to evolve their loyalty programmes.
At the heart of this evolution is the reimagining of what loyalty schemes look like and how it plays alongside the customer experience.
The blurring of lines between the two poses the question: is the writing on the wall for traditional point-based loyalty?
Is it time to chop up loyalty cards and chuck away the stamps, as we move towards more meaningful engagement through wrap-around experiences?
Is, the future of loyalty, point-less?
What's wrong with loyalty programmes today?
To answer this question, it's prudent to understand the current state of loyalty programmes and how we got here.
Our survey of 103 loyalty professionals found:
30% use a point-based loyalty programme
45% use a point-less loyalty programme
25% have no loyalty programme at all
While a mixed bag, there appears to be a notable shift away from point-based programs. In our recent debate on the future of loyalty, our panel experts highlighted the pivotal role of data.
"Loyalty schemes were originally conceived to collect customer data," explains Dave Robinson, former Head of Customer Engagement at Boots. "But now it's about using loyalty programmes to collect the data that's not visible through just transactions."
How brands collect, analyse and use data across the whole customer journey to get–and stay–close to their customers is now the dividing line.
Collecting data, however, is the hard part - especially as customers hold all the cards.
"There is a huge evolution in the mindset of the customer," explains Candice Lott, owner and founder of We Are The Digital Type. "They're becoming more savvy to what their data is worth. They're asking for more."
To better understand the limitations of point-based loyalty, it's helpful to dig into what a traditional scheme looks like.
What is point-based loyalty?
Typically, the mechanics of point-based loyalty are transactional:
Points: accrued through transactions and other sales activities
Rewards: General discounts, offers and giveaways
Format: Physical plastic or paper that may have transitioned to an app
Data collection: Unilateral based on opt-in
Relationship: One-way push communication
Technology: Off-the-shelf technology requiring high back end integration and maintenance
Journey: Disrupted or ends once points are redeemed
The strength of this approach lies in supposed reciprocal simplicity. However, its weakness lies in its lack of originality and the perceived low-value exchange.
"Points and discounting are now a bit vanilla. Everyone can do it. It's what you can add on top of that. What's the cherry?" asks Gianfranco Cuzziol, Group Head of CRM and Personalisation, Natura & Co.
In a time when consumers are demanding more and need to be engaged on a more emotional level, it's easy to see why customers are dropping off and looking elsewhere.
Nando's famous Chillies rewards program is one of the most recognised in the UK. The premise is simple: earn chillies by buying meals and then use those accrued chillies to get free food.
Yet, as we will see, the famous chicken restaurant needed to innovate its program to maximise its potential and meet its audience where they are.
What is point-less loyalty?
Point-less loyalty aims to see, engage and delight customers at every turn and reward behaviour as much as individual interactions:
Points: Engagement recognised across all touchpoints with instant gratification
Rewards: Highly personalised experiences, including content ("how to" videos) and opportunities
Format: Digital ID connected across all channels including in-store
Data collection: Incentivized data sharing for high definition 360° view of customer
Relationship: Symbiotic two-way relationship with clear value exchange
Technology: Customised digital platform that acts as a hub to connect the whole customer journey
Journey: Loyalty is continuous and deepens with every interaction
Loyalty used to be an added layer on top of standard things like price. Now customers want their schemes to be hyper-personalised everywhere they are.
They want their own version of the brand. This means more recognition and individualised rewards.
"Loyalty is now embedded in the way the customer experiences the brand," continues Cuzziol. "It's about using data and delivering that intangible benefit back to the customer without realising it was part of a loyalty scheme."
Loyalty isn't a magic wand
It's key to remember that loyalty won't fix underlying problems in your value proposition. With discerning customers demanding effortless experiences, wanting more with fewer taps, points and discounts will mean little if the customer has to work for it.
"Loyalty can't serve as a sticky plaster for key business challenges," underlines Robert Bates, Head of Decision Sciences, Currys.
"Your brand position, customer experience, pricing and promotion should be enough to bring your customers back time and time again. It won't fix the gaps in your customer experience."
Unlike your general sales programmes to your majority of customers, loyalty should be focused on converting your high-value customers–or those you want to grow revenues from–into a long-term continuous return relationship.
The future of loyalty: it's a balance
While 58% of loyalty leaders voted that the future of loyalty will be point-less, the general consensus is that it's a balance.
There's still a role for point-based schemes if they're helping drive your customers' behaviour and elevating the brand experience. If your point-based program is giving you insights to change or encourage buying and engagement patterns, then it may be enough.
But with points and discounting now a baseline expectation, there's a golden opportunity for you to offer something your competitors aren't. As Nando's discovered, that doesn't necessarily have to be some revolutionary new feature or expensive reward like a free spa weekend.
It can, simply, be a gentle innovation that makes customers' lives easier and their brand experience more enjoyable.
As discussed, Nando's identified a shortcoming in its loyalty program that was negatively impacting its customer experience.
The company's traditional physical card scheme was causing pain (such as lost cards and a lack of understanding of how to use or redeem points online and off) for existing customers and undermining its ability to attract digital native customers.
By digitising its card, it enabled customers to seamlessly earn and redeem rewards across all channels, no matter where they were.
The result?
Loyalty registrations doubled compared to the same period the previous year
The percentage of orders earning loyalty went up from 33% to 66%
Reward redemption increased by 6% of orders to 18%
In the process, Nando's also saved £200k per year in annual card production costs. Read more.
The restaurant's innovation efforts also paved the way to enhance its digital capabilities to future-proof its business.
By expanding its reach with delivery aggregators—intensified by the 2020 Covid-19 pandemic—Nando's was sacrificing its direct relationship with customers. The third-party suppliers that facilitated online ordering owned part or all of the customer journey.
In its mission to take ownership of the whole customer experience, Nando's built an industry-leading meal ordering platform. This development enables the company to be more data-driven and customer-centric to continuously elevate the customer experience. Read more.
Treating loyalty as a product
If you're looking to influence and intensify brand interaction, it may be time for a different approach that creates a more profound and long-lasting relationship.
Product thinking is a powerful enabler. With a direct line to the customer and what they're doing, you can glean near real-time insights into the customer's behaviour to not only give them what they want, but also what they don't know they want.
This is where delight comes in, giving them the thing that sets you apart. This precious data fuels bespoke personalised experiences to generate an emotional connection, time and time again.
This route is where innovation thrives and you can yield serious, compounding returns that turns brand loyalty into brand devotion.
Hear more from loyalty experts
Watch our recent panel discussion on the future of loyalty, featuring loyalty, data, CRM, e-commerce and product experts from Boots, Currys, Natura & Co., We Are The Digital Type and Whitbreads–in our special digital loyalty insights hub.