Red Badger Partners with Dr. Chris Brauer and SYMMETRY for Enterprise AI Innovation and Transformation
Read about Red Badger's Strategic Partnership with Dr Chris Brauer and SYMMETRY: Driving AI Innovation and Enterprise Transformation
---
[LONDON, UK] - Red Badger, a leading digital consultancy renowned for its expertise in product design and engineering, is delighted to announce a strategic partnership with Dr. Chris Brauer and his team at SYMMETRY. This collaboration marks a significant milestone in advancing Red Badger's commitment to delivering cutting-edge solutions and driving transformative change for global businesses.
As the academic research and leadership advisory firm of Dr. Chris Brauer and Dr. Jennifer Barth, SYMMETRY brings a wealth of knowledge and insights into emerging technologies, Artificial Intelligence, sustainability, and human behaviour. This strategic partnership will enable Red Badger to leverage SYMMETRY's academic rigour and strategic leadership advice to create innovative and impactful digital solutions for its clients.
Dr. Chris Brauer, an esteemed public intellectual and strategic advisor, has been instrumental in influencing global change through his extensive research and expertise in emerging technologies. His work in sustainable growth, workforce skills, and AI's human impact has garnered recognition and collaboration with renowned tech giants such as Microsoft and IBM Watson.
Dr. Jennifer Barth, an experienced social scientist specialising in the intersection of emerging technologies and socioeconomic change, brings valuable insights into understanding the dynamics of complex enterprise environments. Her expertise in research and analysis illuminates the potential for development, aligning stakeholders, and galvanising impactful programmes.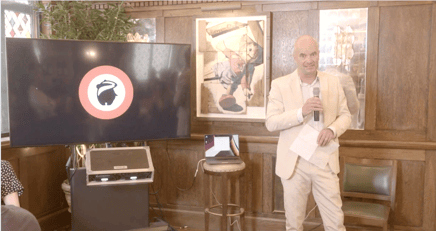 This partnership will empower Red Badger to offer its clients a unique blend of academic rigour, strategic advisory insights, and actionable recommendations. By combining Red Badger's deep product and user design capability with SYMMETRY's wide lens and global perspective, the partnership will drive bottom-up and top-down change at a rapid pace, resulting in enhanced customer experiences, optimised workflows, and increased employee engagement.
John Godfrey, Commercial Director at Red Badger, expressed enthusiasm about the collaboration, stating,

"We are thrilled to join forces with Dr. Chris Brauer and the SYMMETRY team. This partnership will fuel our ability to deliver innovative solutions and drive transformative change for our clients. With SYMMETRY's expertise and Red Badger's practitioner teams, we will revolutionise the digital landscape and push the boundaries of what's possible."
This strategic partnership represents a commitment to excellence, innovation, and the pursuit of impactful change. Red Badger and SYMMETRY are poised to create a new era of digital transformation, helping businesses harness the power of emerging technologies and navigate the challenges of a rapidly evolving market landscape.
About Red Badger:
Red Badger is a leading digital consultancy that partners with businesses to drive transformation and innovation. With a focus on product design, user experience, and engineering, Red Badger delivers cutting-edge solutions that enhance customer experiences and drive business growth. The company's commitment to excellence has earned it a reputation as a trusted partner for organisations seeking to leverage the power of digital technologies.
About SYMMETRY:

SYMMETRY is an academic research and leadership advisory firm founded by Dr. Chris Brauer and Dr. Jennifer Barth. With expertise in emerging technologies, Artificial Intelligence, sustainability, and human behaviour, SYMMETRY provides strategic guidance and actionable insights to global companies. The firm's deep understanding of complex enterprise environments and its commitment to academic rigour make it a trusted partner in driving transformative change.
Is it time to embrace AI in your next digital product?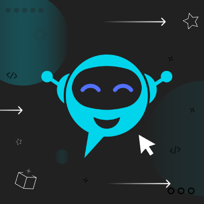 In today's rapidly evolving digital landscape, Red Badger is at the forefront of leveraging artificial intelligence to drive enterprise transformation, elevate customer experience, and innovate in digital products. From navigating the challenges in AI to implementing responsible and ethical AI practices for sustainable growth, we're committed to leading the charge.
Our expertise extends to utilising generative AI in product development, green engineering for sustainability, and sustainable enterprise software development. We're also pioneering in enhancing customer interactions through AI for customer service, conversational AI, and conversation intelligence. Discover how cognitive computing and AI automation are integral to our digital solutions, and explore the role of AI in emerging tech.
For a deeper dive, read our articles on AI Innovation, Customer Experience, Customer Innovation, Responsible AI, Ethical AI, Challenges in AI, Sustainable Growth, Responsible AI for Sustainable Growth, Generative AI, Digital Products, AI for Customer Experience, Green Engineering, and Sustainable Enterprise Software Development.